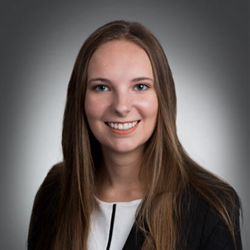 Rachel joining our team of experts supports our goals for continued sustained growth. Her knowledge, coupled with her experience makes her an ideal addition to our engineering team," said President, Gary Hutchinson
HOUSTON (PRWEB) July 09, 2019
Modality Solutions, a full-service biopharmaceutical cold chain engineering firm, is pleased to announce it has hired Rachel Sawyer as a consulting engineer.
In her position with Modality Solutions, Sawyer works with other dedicated project engineers to ensure proper design and use of cold chain systems. She conducts product-specific supply chain risk assessments. She also writes and updates Standard Operating Procedures for cold chain related processes that meet regulatory requirements, drafts protocols and reports for testing and the validation of processes. Also, Sawyer reviews data packages and conducts in-person cold chain consulting services.
Before joining Modality Solutions, Sawyer worked as a research assistant at the Biological and Applied Nanotechnology Laboratory in Columbus, Ohio. In her position, she studied energy exchange mechanisms of DNA origami structures influenced by site-specific bonding of gold nanoparticles. She also studied drug encapsulation and release time in synthesized PLGA PolyDots for clinical applications. Rachel worked at the Harvard Catalyst Clinic Research Center at Brigham and Women's Hospital in the Sleep-Disordered Breathing Lab in Boston, Massachusetts.
Raised in Cincinnati, Sawyer attended The Ohio State University where she received her B.S. in Chemical Engineering with a biological focus, and she was a Green Engineering Scholars graduate. Her coursework included: transport phenomena, separation processes, thermodynamics, kinetics, and reactor design. While at the university, she completed a Mass Transfer Modeling Project where she mathematically modeled the diffusion of natural gas in air using a dynamic finite difference approximation.
"Rachel joining our Modality Solutions team of experts supports our goals for continued sustained growth," said Modality Solutions President, Gary Hutchinson. "Rachel is based in Houston at corporate headquarters. But she will also travel to Bloomington, Indiana to design and conduct distribution and thermal studies in our Advantage Transportation Simulation Laboratory. Rachel's knowledge, coupled with her experience makes her an ideal addition to our Modality Solutions engineering team."
To learn more about Modality Solutions, visit https://www.modality-solutions.com.
About Modality Solutions, LLC
Founded in 2011, Modality Solutions, an Inc. Verified Company, specializes in integrating cold chain operations systems, developing transport validation strategies supporting global regulatory applications, clinical trial operations, and decreasing development cycle times for a faster route-to-market. By combining the best practices of process validation, systems qualification, and risk assessment, Modality Solutions has earned the reputation of ensuring regulatory compliance, product quality, and patient safety. Modality Solution's team of engineers are experts at delivering cold chain thermal packaging design and qualification, conducting transport simulation testing and controlled-environment logistics solutions. For more information, visit modality-solutions.com.