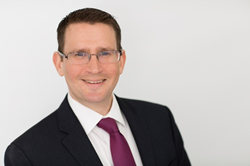 Families don't belong in court. Divorce is a very personal matter, and court is a very public proceeding. We encourage families to resolve their disputes and keep their dignity, and we are happy to offer a private space in St. Petersburg to do so.
ST. PETERSBURG, Fla. (PRWEB) June 01, 2020
On June 1, 2020, Family Diplomacy: A Collaborative Law Firm opened its doors in the heart of Downtown St. Petersburg. Family Diplomacy specializes in Collaborative Divorce and Family Law, where spouses resolve disputes more peacefully and privately, without fighting in court. Family Diplomacy does so on the tenth anniversary of its Tampa office and the fifth anniversary of dedication to helping families exclusively in out-of-court dispute resolution.
"Families don't belong in court. Divorce is a very personal matter, and court is a very public proceeding. We encourage families to resolve their disputes and keep their dignity, and we are happy to offer a private space in St. Petersburg to do so," says Adam B. Cordover, managing attorney of Family Diplomacy. Cordover is a co-author of an American Bar Association book on Building a Successful Collaborative Family Law Practice (ABA 2018).
Family Diplomacy opened its St. Petersburg office in the historic S.H. Kress & Co. Building, situated on the corner of Central Avenue and 5th Street South. The Kress building was built in 1927, influenced by the Beaux-Arts movement, and served as a five and dime store until 1981. The building is located within the Downtown St. Petersburg Historic District, and it was added to the National Register of Historic Places on October 1, 2001. Family Diplomacy continues to maintain its Downtown Tampa office.
Collaborative Divorce
Collaborative Divorce is a unique nonadversarial process that preserves a working relationship between spouses and co-parents and reduces the emotional and financial toll of litigation. It is regulated by Part III of Chapter 61 of the Florida Statutes and accompanying rules.
In Collaborative Divorce, each spouse has his or her own separate lawyer, and the lawyers are there solely to help clients reach agreements outside of court. The lawyers are prohibited from fighting in court. This means that no time, energy, or money is spent on motion practice, depositions, or opposition research. Rather, the lawyers work with the clients as a team to help find the best resolution for them.
The process is voluntary, so if a client decides that he or she no longer wants to engage in Collaborative Practice, both lawyers must withdraw and the clients can engage trial counsel. Fortunately, Collaborative Practice is usually successful, and a study by the International Academy of Collaborative Professionals showed that 86% of cases ended in full resolution, with an additional 2% ending in reconciliation between spouses.
In our cases, 94% of Collaborative Matters ended in a full resolution, and Adam Cordover is one of the most experienced Collaborative Lawyers in Tampa Bay.
The Collaborative Team
One of the reasons that Collaborative Practice has been successful is that families usually utilize an interdisciplinary team. "Divorce is not just a legal process, but also a financial and, especially, emotional process," explains Cordover.
Families oftentimes retain a neutral Collaborative Facilitator, with a background in family dynamics, childhood development, and/or communication skills. The Facilitator works with parents to develop a parenting plan that meets the specific needs of their children. The Facilitator also helps ensure that discussions remain forward-focused rather than steeped in the arguments of the past. He or she can also work with the spouses to process the emotional fallout of divorce.
Additionally, many Collaborative Teams include a neutral Financial Professional, usually an accountant or financial planner. The Financial Professional helps ensure financial transparency between the spouses so they know what assets and debts there are to distribute. Additionally, the Financial Professional educates spouses and helps them build a budget so they understand what their financial lives will look like post-divorce.
Divorce from Home
During the COVID-19 pandemic, the court system has been slowed down even more than normal. However, with the use of Zoom and other technologies, Family Diplomacy has been helping families without clients ever having to leave their homes. In fact, Family Diplomacy has been able to help clients with Florida family law matters regardless of where the client is located. The firm has assisted clients in the United Kingdom, Canada, Argentina, Germany, and Turkey.
Adam B. Cordover is on the Board of Directors of the International Academy of Collaborative Professionals and Florida Academy of Collaborative Professionals. He also trains professionals how to offer Collaborative services as a member of the Tampa Bay Collaborative Trainers and has taught alternative dispute resolution skills throughout the United States, Canada, Israel, and France.
For more information, contact:
Adam B. Cordover
412 E. Madison St., Suite 824
Tampa, FL 33602
-and-
475 Central Avenue, Suite 205
St. Petersburg, FL 33701
Phone: (813) 443-0615
Fax: (813) 489-4567
adam@cordoverlaw.com
http://www.FamilyDiplomacy.com