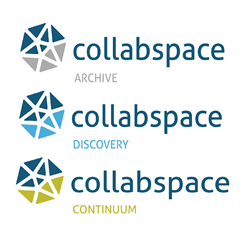 "We're pleased this directory gives quicker and easier access to Collabware software and services for the financial sector."
VANCOUVER, B.C. (PRWEB) May 20, 2021
Collabware, a leading provider of archive, discovery, and records management software, today announced its new listing in the Financial Industry Regulatory Authority (FINRA) Compliance Vendor Directory (CVD), which allows member firms to better locate and assess vendors that offer solutions and services around nine priority areas, including data management, information archiving and cybersecurity.
Now available in the CVD, FINRA members can learn more about Collabware's cloud automated archiving solution, Collabspace, which allows financial institutions to meet and adhere to FINRA's content management, personal information security and data storage regulations.
"Being recognized in FINRA's Compliance Vendor Directory is another touchstone in our commitment to offering the most secure and efficient data management and archive solutions," says Doug Converse, Director of Compliance for Collabware. "We're pleased this directory gives quicker and easier access to Collabware software and services for the financial sector."
Established as an independent agency, FINRA works to create and enforce standards dedicated to protecting investors and safeguarding market integrity, and is supervised by the SEC (The U.S. Securities and Exchange Commission).
"Our customer's data is their strength. Not only do we want our customers to feel assured that they and their customers' data is protected, and any risk is mitigated, but to also harness the information for making powerful business advancements," says Graham Sibley, CEO of Collabware. "If our customers can better help their customers by using our software, we've achieved our goal."
Review all Collabware certifications here.
Login to the FINRA Compliance Directory here.
###
About Collabspace
Collabspace is a security-certified and highly-scalable intelligent Information Management cloud service, developed by Collabware, that enables organizations to connect to and archive content from multiple repositories for purposes of managing the content lifecycle and extracting new value and meaning through content analysis. Once under management control of Collabspace, content can be securely searched and accessed via multiple mediums and devices to meet legislative and regulatory compliance requirements.
For more information, visit http://www.collabware.com/collabspace.
About Collabware
Collabware helps enterprises and governments achieve legislative and regulatory information management compliance by providing intelligent archiving, discovery, and records management solutions. By automatically protecting critical content and revealing dark data, Collabware solutions increase organizational transparency so information can be properly retained, managed, and harnessed for business transformation. With offices in Canada, the USA and UK, our software has been internationally deployed by large enterprises and highly-regulated industries. For more information, visit http://www.collabware.com.
Press Contact
Angela Dion, Collabware
1-855-268-0442
contact@collabware.com