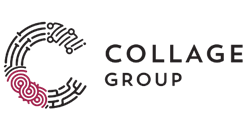 BETHESDA, Md. (PRWEB) January 17, 2019
Collage Group is pleased to announce the hiring of David Burgos as Sr. Director, Consumer Insights to lead the company's custom insights business. Burgos most recently led Consumer Insights and Strategy at The Kraft Heinz Company, where he owned the learning agenda for brands such as Kraft, Philadelphia, Cracker Barrel, Velveeta, and Taco Bell. Previously, he headed the Cultural Strategy Practice at Kantar for more than 11 years with long stints at Millward Brown, TNS, and KantarFutures.
Burgos brings to Collage Group 20 years of research and marketing strategy experience that includes roles as advisor to leading consumer brands as well as an in-house executive. In his multiple roles, he has successfully driven culturally sensitive brand growth by leveraging technology and an in-depth understanding of the human side of consumers.
The lion's share of David's expertise and previous background has focused on America's culturally diverse audiences as well as the different generational cohorts. He speaks frequently about the business implications of social and cultural trends at conferences and industry events, and has been featured in a number of publications including The Economist, Forbes, CMO Council, WARC, Journal of Advertising Research, Journal of Brand Strategy, MediaPost, and AdAge.
"The US is one of the most culturally diverse countries in the world. This means that the idea of one-size-fits-all brands is simply not viable anymore," says Burgos. "In fact, it is clear that successful brands are tailoring their value proposition to specific consumer needs and/or segments. I am excited to join Collage Group, as its approach to this new normal is unique. Rather than just helping brands navigate cultural nuances in America, its core competence is to harness the power of culture to drive brand growth."
Burgos is a past recipient of the ARF's Great Mind Award for his contribution to the marketing research industry, and WPP's Atticus Award for global achievement in Consumer Insights. A former Navy Officer, David holds an MBA from Esan University in Peru and is author of the books "Ciudad de los Reyes, de los Chavez, los Quispe" (Epensa, 2004) and "Marketing to the New Majority: Strategies for a Diverse World" (Palgrave Macmillan, 2011).
"I am excited to welcome David to the Collage Group family. His deep and rich research background and passion for the intersection between culture, consumer insights, and brand strategy is a perfect fit with Collage's mission," says David Wellisch, CEO, Collage Group. "At Collage, we love to innovate and Burgos' addition will allow us to continue to deepen our expertise and broaden our solution set."
About Collage Group
Founded in 2009, Collage Group focuses on empowering organizations to better serve and engage the fastest growing and most influential consumers through insights, market intelligence, and strategy. They currently support over 200 leading consumer brands through proprietary syndicated research, actionable category level insights, market intelligence tools, and best practices. Their product portfolio includes insights and strategy networks–Latinum, focusing on multicultural consumers, and genYZ, focusing on millennials and gen-Z'ers. Collage also offers a full suite of custom research and consulting services. More information can be found at collagegroup.com.