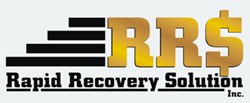 Bohemia, NY (PRWEB) August 07, 2013
On August 7, Rapid Recovery Solution comments on an article published by DoughRoller on August 2, 2013 titled "5 Steps to Choosing Your First Credit Card" regarding the facts to consider when getting your first line of credit.
Credit can make or break a person's financial existence. Many people between the ages of 18 to 24 have a good chance of over spending, but it is noted in this particular article by DoughRoller, that many young adults go to great lengths to avoid debt. Abby Hayes, writer of "5 Steps to Choosing Your First Credit Card" said that the reason for the fear of debt is seeing credit card debt hurt the lives of their parents.
John Monderine, CEO of collection agency, Rapid Recovery Solution, says, "To strictly sign up for credit cards is not the best way to avoid a credit card debt scenario. One needs to establish credit if they plan on obtaining necessary life loans, like a mortgage."
1. Know how you spend. Know the details of how you will be using the card. Will it be for everyday use, or will it be used for occasional big purchases. Knowing the use of the card will help when weighing out the variety of options offered.
2. Know where you rank. Before you apply for credit cards know your credit score. If you apply for a credit card and get refused it may have a negative effect on your credit score.
3. Weigh the pros, and cons. Are you trying to build your credit, or are you looking for a spending cushion. Different cards offer a multitude of pros and cons. Analyze the details of all the cards you are considering, and use that info to narrow down your choice.
4. Look with your needs not your wants. You may want a card that allows you a large line of credit, but if you are not yet in control of your buying habits, then that may be a recipe for disaster.
5. "Out of all the ways you can optimize your credit card selection, the number one thing you should always do is keep your spending under control. No matter how much you research the appropriate card, the most crucial thing to keep in mind to avoid a call from collection services is to keep your spending under wraps", Says Monderine.
Founded in 2006, Rapid Recovery Solution, Inc. is headquartered on beautiful Long Island. Rapid Recovery collection agency is committed to recovering funds.They believe that every debtor has the ability to pay if motivated correctly. They DO NOT alienate the debtors; they simply attempt to align with them and offer a number of ways to resolve not only your debt but also all of their debts.