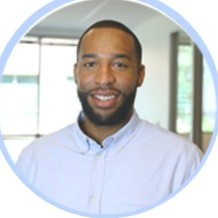 "Hiring Kenny was an easy decision for Collective Data. Kenny immediately showed great energy, charisma, and a passion for helping clients. We are extremely excited to have Kenny join the team." - Justin Caslavka, Director of Operations, Collective Data
CEDAR RAPIDS, Iowa (PRWEB) May 13, 2022
Collective Data is growing at an exponential rate and are quickly expanding their team. They are excited to welcome Kenny Bradford to their sales team.
Collective Data, a high-end fleet, asset, and inventory management software, welcomes Kenny Bradford as the West Coast Territory Regional Sales Manager. Kenny was previously the Merchant Growth Executive at Doordash and brings eight years of experience to Collective Data.
While at Doordash, Kenny worked closely with decision makers in growth strategy conversations and worked directly with clients to understand their goals and priorities to find and implement solutions unique to their challenges.
"Hiring Kenny was an easy decision for Collective Data. Kenny immediately showed great energy, charisma, and a passion for helping clients. We are extremely excited to have Kenny join the team." - Justin Caslavka, Director of Operations, Collective Data
While at Doordash, Kenny consistently exceeded Sales and Growth goals. When Collective Data began the search for a Regional Sales Manager to focus on the West Coast and have feet in that territory, they were excited to find Kenny and add him to the team.
Kenny will be at trade shows and conferences representing Collective Data. As the West Coast representative, he will be travelling on-site to visit current and potential clients in his region.
About Collective Data
Collective Data provides high-end asset management software that has supported private companies and government agencies for 25 years. The platform CollectiveLayers, provides signature products and tools such as CollectiveFleet and CollectiveQuartermaster, and many more which are used by hundreds of organizations that value intuitive and productive software. They assist clients from mid-sized to large organizations. Their products are designed for high customization allowing users to specialize and personalize their systems and even integrate with other software if they choose. Collective Data help clients create a product that works for their individual needs, and this is what sets them apart.