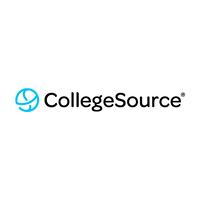 This is truly a recognition for all of us at CollegeSource as our dedicated team brings decades of expertise and commitment to finding new solutions serving both students and institutions in their quest to enable degree achievement and most importantly, positive career outcomes - CEO Kerry Cooper
SAN DIEGO (PRWEB) April 13, 2021
CollegeSource, the higher education industry's most trusted provider of transfer and degree achievement solutions, today announced that CEO Kerry Cooper has been recognized as a finalist in the 2021 EdTech Digest Awards for the EdTech Leadership/CEO category. Celebrating its 11th year, the US-based award program is the largest recognition program in all of education technology, honoring the biggest names in edtech.
Under Cooper's leadership as CEO since 2005, CollegeSource now serves more than 2,000 institutions, as well as millions of institutional and student users through its innovative solutions for degree audit, academic planning, and transfer credit evaluation and articulation.
"The EdTech Awards from EdTech Digest recognizes people in and around education for outstanding contributions in transforming education through technology to enrich the lives of learners everywhere," said Victor Rivero, EdTech Digest Editor-in-Chief. "Cooper is a premier example of a leading female entrepreneur who has dedicated herself to both her organization and the clients they serve to deliver technology solutions that promote more employable students, higher retention rates, and a seamless path to earning post-secondary credentials."
Cooper has served as an instrumental leader of the higher education world since 1973. Working her way up the ranks of the business founded by her uncle, Harry G. Cooper – which published an annual collection of U.S. college course catalogs – Kerry Cooper has evolved CollegeSource with each successive generation of technological advancements, enabling the company to remain a long-term, relevant and critical resource for institutions worldwide.
"It is a huge thrill to be honored as a finalist and it is truly a recognition for all of us at CollegeSource. Our brilliant, dedicated team brings decades of expertise and commitment to finding new solutions that serve both students and institutions in their quest to enable degree achievement and most importantly, positive career outcomes," said Cooper.
The EdTech Awards were established in 2010 to recognize, acknowledge, and celebrate the most exceptional innovators, leaders, and trendsetters in education technology.
Featuring edtech's best and brightest, the annual program shines a spotlight on cool tools, inspiring leaders and innovative trendsetters across the K-12, Higher Education, and Skills and Workforce sectors. This year's finalists and winners were narrowed from the larger field and judged based on various criteria, including: pedagogical workability, efficacy and results, support, clarity, value and potential.
For more information on CollegeSource, please visit https://www.collegesource.com.
About CollegeSource
CollegeSource is the higher education industry's trusted provider of transfer and degree achievement solutions. For nearly 50 years, CollegeSource has led market-changing transformation by inventing and investing in technology solutions that aid the staff and students of higher education in their quest to plan and complete academic careers. As the archiver of the nation's extensive higher education course catalogs, CollegeSource's degree audit, academic planning, and transfer credit evaluation solutions are depended on by more than 2,000 institutions and millions of individuals worldwide. Founded and led by higher education and technology veterans, CollegeSource is a privately-held company based in San Diego with offices in Cincinnati, Ohio. For more information, please visit collegesource.com.