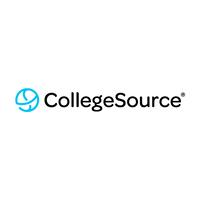 Students have more fully realized their ability to move freely among higher ed institutions to achieve their degree goals. Institutions that do the best job of tackling the long-standing obstacles to transfer and advocate for their students will be the winners - CollegeSource President Troy Holaday
SAN DIEGO (PRWEB) October 15, 2020
CollegeSource, the higher education industry's most trusted SaaS provider of transfer solutions and nationwide transfer data, today announced that it is again hosting its 3rd annual Transfer Week Webinar series in conjunction with National Transfer Student Week, October 19-23, 2020.
Offering the only nationwide open transfer network with comprehensive transfer data, CollegeSource will moderate exclusive free virtual presentations and panel discussions with industry experts from institutions such as Illinois Statewide System, Portland State University, Ivy Tech Community College, Eastern Michigan University, Florida Southern College, Columbia College of Missouri and leading advisors from AACRAO and Ithaca S+R.
The complimentary event is geared to higher education advisors, registrars, admissions officers, enrollment management experts, transfer specialists, IT professionals and more.
"Higher ed student transfer has taken center stage, and it is not an issue that will likely go away even after the pandemic," said Troy Holaday, president, CollegeSource. "Students have more fully realized their ability to move freely among higher ed institutions to achieve their degree goals. Institutions that do the best job of tackling the long-standing obstacles to transfer and advocate for their students will be the winners."
Sessions will focus on helping institutions to thrive in key areas such as transfer recruiting, admissions, advising and other forms of student support, as well as creating and maintaining interstate institutional partnerships that enable more seamless transfer. Other topics include tackling credit applicability and reviewing best-practice policies and procedures, including equity in transfer. In addition to the panels and new this year, CollegeSource Transfer Week will offer several peer-to-peer small breakout sessions following presentations and a networking event hosted by Transfer Nation to culminate the week.
Transferology is a cloud-based solution that provides student access to millions of course-to-course and program-to-program transfer equivalencies. This information helps assist college advisors, students and parents in making informed decisions when transferring higher education credit. Hundreds of institutions and hundreds of thousands of students across 140 countries use Transferology each year to empower more realistic decisions.
For more information on the 3rd annual CollegeSource Transfer Week Webinar series, please visit http://www.collegesource.com/transfer-week.
About CollegeSource
CollegeSource is the higher education industry's trusted SaaS provider of transfer and degree achievement solutions. For nearly 50 years, CollegeSource has led market-changing transformation by inventing and investing in technology solutions that aid the staff and students of higher education in their quest to plan and complete academic careers. As the archiver of the nation's extensive higher education course catalogs, CollegeSource's degree audit, academic planning, and transfer credit evaluation solutions are depended on by more than 2,000 institutions and millions of individuals worldwide. Founded and led by higher education and technology veterans, CollegeSource is a privately-held company based in San Diego with offices in Cincinnati, Ohio. For more information, please visit collegesource.com.