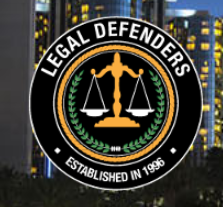 Remaining controlled, aware, and patient while driving is the best way to minimize the chances of a wreck.
LOS ANGELES (PRWEB) April 25, 2020
A March 20 article on the Mercury News reports on a fatal collision between a vehicle and a pedestrian in the Northern California city of Fremont. The victim was a 73-year-old man who may or may not have been using the crosswalk. While criminal charges against the driver are not being pursued by police, the incident is a clear example of why drivers should always be wary of obstacles and people on the roads who may or may not be where they should be.
Legal Defenders at the Law Offices of Burg & Brock notes that even the best drivers on the road are at the mercy of others who may not share the same level of skill or awareness and it only takes a single miscalculation to cause a potentially fatal collision. As such, the firm says that all drivers should practice defensive driving, even when the roads appear empty as one can never be completely sure that a precarious situation will not arise.
The personal injury firm notes that the forces involved in vehicle collisions are significant and easily fatal. Despite advances in vehicle safety, the firm continues, it is beyond unwise to drive aggressively with the impression that one's vehicle can save a driver in the event of an accident. Many might assume that only intense, high-speed accidents can cause injuries, but relatively minor collisions have also been known to cause injuries and death, the firm adds. Legal Defenders notes that regardless of whether anyone is hurt in an accident, the guilty party will likely still be responsible for repairs and property damage — something that is almost certainly going to cost hundreds, if not thousands of dollars. Being responsible for medical bills or worse, the firm continues, are very real possibilities as well and can present life-changing financial burdens. Legal Defenders warns that it has worked on countless cases where guilty parties have had to dispense incredible sums because of a few, unassuming moments of careless decisions that led to severe collisions.
Legal Defenders says that remaining controlled, aware, and patient while driving is the best way to minimize the chances of a wreck. Listening to music or a favorite podcast can ease the frustrations of a long commute, but the firm also warns of using any devices while driving, as this can present a massive and dangerous distraction. Nevertheless, the firm concludes that safe driving is the only legitimate way to travel on California's roads.
Readers in need of a personal injury attorney can find more information on by calling (818) 464-3778 or by visiting their website at https://www.legaldefenders.com.