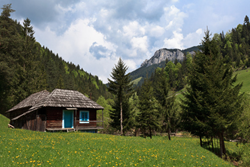 Denver, CO (PRWEB) March 09, 2014
HARP Mortgage Lender (http://harpmortgagelender.com) reports that Colorado HARP Refinances may increase if the program is better promoted to assist eligible underwater homeowners. Not only will the Home Affordable Refinance Program have a positive impact on the residents of Colorado, but it could also bring down the foreclosure filings.
According to Realtytrac (the leading online marketplace of foreclosure properties) (as of January 2014), Colorado's foreclosure filing increased by 89% compared to a month ago, but is 24% lower than the previous year. Colorado's home sales in the month of December also went up 5% in comparison to the previous month, and an increase of 4% when compared with a year ago. Foreclosure properties in CO is currently 31% lower than a non-distressed property, putting it at $159,339.
According to the Federal Housing Finance Agency (FHFA) HARP activity analysis, Colorado's HARP Refinance volume has declined from 602 HARP loans in October 2013 to 369 HARP loans in December 2013. If more underwater homeowners were aware of the benefits to this unique program, it could be an effective method of foreclosure prevention for Colorado.
Despite Colorado's high foreclosure filing, the negative equity share for the state is still declining, which is a great sign. Based on CoreLogic's data analysis, 9.5% of 1,153,000 total mortgaged properties had negative equity as reported in the second quarter of 2013 for Colorado; in the most recent report (third quarter) negative equity share was 8.5% out of 1,160,000 total mortgaged properties.
Negative Equity Decline in Colorado (Quarter-over-Quarter):
First Quarter 2013 = 14.2%
Second Quarter 2013 = 9.5%
Third Quarter 2013 = 8.5%
Colorado is not the state with the highest negative equity share, nor is it one of Realtytrac's top five foreclosure states. Nonetheless, the continuance of promoting the HARP program can help alleviate the stress of many underwater homeowners in Colorado who are still struggling to pay their current mortgage.
About the Colorado Home Affordable Refinance Program
The Home Affordable Refinance Program (HARP) is a unique program designed and established by the Obama Administration and set by the Federal Housing Finance Agency (FHFA) in March 2009. The purpose of the program is to provide underwater mortgage solution for responsible homeowners with an LTV greater than 125% refinance their current monthly mortgage payment or loan term to a more affordable financial commitment. According to a most recent FHFA report, there are a total of 3,057,958 HARP Refinances completed as of December 2013.
Colorado's HARP Eligibility Guidelines:
1) Fannie Mae or Freddie Mac owns or has guaranteed the first loan.
2) Your current mortgage must have a note date of no later than May 31, 2009.
3) Borrower must be current with mortgage payments.
4) Borrower owes more than their home is worth, or there is minimal equity.
5) All mortgage payments have been prompt in the past 6 months.
6) No sixty (60) day late payments in the last 12 months.
To learn more about HARP or check your eligibility, click HERE.
HARP Mortgage Lender is a nationwide online network of home loan professionals and lending institutions that are authorized to deal in the Obama Administration's revamped versions of the Home Affordable Refinance Program (HARP 2.0 - 3.0). To learn more from a HARP specialist, call toll-free at 866-442-2184.