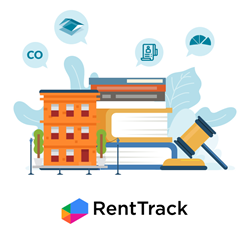 "Through the RFP process we have learned a great deal about the power of rent reporting," said Dan McMahon, CHFA Home Finance Director. "We look forward to working with RentTrack to help us execute a successful pilot."
ST. LOUIS PARK, Minn. (PRWEB) November 15, 2021
Colorado Housing and Finance Authority (CHFA) and RentTrack, the multifamily leader and pioneer of reporting rent payments to all three credit reporting agencies, today announce a shared housing and credit solution pilot program.
House Bill 21-1134 created the Tenant Credit Reporting Pilot Program, which will be administered by CHFA. The program invites landlords and renters at their properties to voluntarily participate, and aims to emphasize renter populations that are underserved and under-represented in homeownership.
The pilot program hopes to be a catalyst for Colorado renters to responsibly build credit by reporting rent payments similarly to how homeowners report mortgage payments. Concluding no later than 2024, the pilot will gather important data to help evaluate both tenants' and landlords' experiences with rent reporting, and if rent reporting may prove a successful path for helping renters build credit and pursue homeownership.
Rental data provides an opportunity for credit-invisible Americans to build or improve their credit score without having to take on more debt. In an announcement which further validates the impact of rental data on credit, Fannie Mae researchers concluded 17 percent more mortgage applicants could have received an approve/eligible recommendation if their rental payment history had been considered.
The announcement of RentTrack as the chosen program rental data furnisher for Colorado's Tenant Credit Reporting Pilot Program comes directly after RentTrack's successful Total Compliance Solution was created to serve House Bill SB-1157, a California law requiring operators of assisted housing to provide the option for tenants to have their rental payments reported to a major credit bureau.
Over 50 percent of the property management companies RentTrack works with in Colorado manage affordable rental housing units. RentTrack brings extensive rent reporting implementation experience, and will provide a data furnisher technology platform, while facilitating the end-to-end setup and implementation of each landlord.
Both CHFA and RentTrack recognize the impact this program could have on Colorado's underserved populations and the potential to level the playing field for consumers, creating fairer access to mortgage lending.
"Through the RFP process we have learned a great deal about the power of rent reporting," said Dan McMahon, CHFA Home Finance Director. "We look forward to working with RentTrack to help us execute a successful pilot."
If you are a landlord interested in participating in the program, please email CHFA at rentreportingrfp@chfainfo.com.
About CHFA
CHFA strengthens Colorado by investing in affordable housing and community development. Created in 1973, CHFA invests in affordable homeownership, the development and preservation of affordable rental housing, and helps small- and medium-sized businesses access capital. CHFA also provides education and technical assistance regarding affordable housing and economic development. CHFA is a self-sustaining public enterprise. CHFA issued debt is not the obligation of the state. For more information about CHFA please visit chfainfo.com, call its Denver office at 1.800.877.chfa (2432), or its Western Slope office at 1.800.877.8450.
About RentTrack
RentTrack are pioneers in the rent reporting industry believing that every renter deserves credit for paying one of their largest monthly expenditures on-time, every time.
As the first rent reporter to build relationships with all three major credit bureaus, RentTrack is paving the way to make rent reporting the norm on every tenant's credit history — empowering them to make their financial goals a reality.