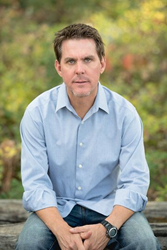 "Families who qualify could potentially cut their premiums in half using an alternative plan. Although these families might have to pay the penalty this year, starting in October 2018 there would be no penalty."
BOULDER, Colo. (PRWEB) October 16, 2018
The enactment of the Affordable Care Act (ACA/Obamacare) requires health insurance companies cover people with pre-existing conditions and requires that everyone purchase insurance or be faced with a tax penalty. "These requirements on the insurance companies have lead to rising premiums," said insurance agent Eric Smith, of CO Health Brokers. "High premiums have priced some families out of the traditional health insurance market."
"Fortunately, an alternative healthcare market has emerged to fill the need. Alternative plans work as traditional health insurance, but they do not have to follow all of the ACA guidelines," noted Smith.
Specifically, they do not have to cover individuals with pre-existing conditions and they can be purchased any time of the year instead of only during open enrollment (November 1 through January 15, effective dates as early as January 1). This allows the premiums for these plans to be much lower than traditional health insurance.
"Families who qualify could potentially cut their premiums in half using an alternative plan," stated Smith. "Although, these families might have to pay the penalty this year, starting in October 2018 there would be no penalty."
Currently, the penalty for not having an ACA-approved health insurance plan is $695 per adult or 2.5 percent of household income, whichever is greater. Fortunately, the law has changed and the penalty can be avoided starting October 2018, and it is completely eliminated for 2019.
When looking for health insurance, Smith advises understanding the alternatives to buying individual health insurance, know what you need and can afford, and visit CO Health Brokers.
About Eric Smith, CO Health Brokers
For the last 15 years, Eric Smith has specialized exclusively in health insurance for individuals, families, and businesses. Eric has received numerous awards as a top producer and was hired by Colorado to help train other brokers on http://www.connectforhealthco.com. For more information, please call (303) 541-9533, or visit http://www.cohealthbrokers.com.
About the NALA™
The NALA offers small and medium-sized businesses effective ways to reach customers through new media. As a single-agency source, the NALA helps businesses flourish in their local community. The NALA's mission is to promote a business' relevant and newsworthy events and achievements, both online and through traditional media. The information and content in this article are not in conjunction with the views of the NALA. For media inquiries, please call 805.650.6121, ext. 361.