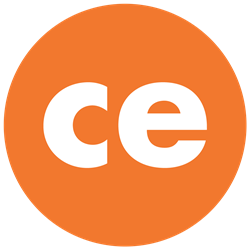 "We are excited about the possibility of growing Coloredge, and expanding its capabilities and market presence through this transaction." said Ken Sayer, Managing Partner from Saints Capital
NEW YORK (PRWEB) July 26, 2019
Coloredge, Inc. headquartered in New York City and Primary Color Systems, Inc. headquartered in Cypress, CA, two of the nations' premier Visual Marketing Solutions companies, have today announced the execution of a non-binding letter of intent which contemplates a combination of the two businesses, subject to board approval.
The combination of these two category leaders would create a market leading national platform producing visual marketing solutions for some of the world's most influential and respected brands. Once completed, this transaction would create a company with manufacturing locations in New York City; Carlstadt, NJ; Cypress, CA; Hollywood, CA; Atlanta, GA; Shanghai, China & Beijing, China with a combined team of over 600 members.
Terms of the deal were not disclosed but Coloredge, owned by Saints Capital of San Francisco, and Primary Color, owned by the Hirt Family, will be shareholders of the combined company. Regarding the transaction, Saints Managing Partner Ken Sawyer stated "We are excited about the possibility of growing Coloredge, and expanding its capabilities and market presence through this transaction."
"The combination of Coloredge's creative services executed with Primary Color's market-leading technology solutions including color management and freshly-launched Campaign Management Automation Software would be a winning combination for our expanding retail customer base," said Primary Color President Dan Hirt.
While the terms of the transaction are confidential, the companies will be working together towards their final integration plan and preparing for the consolidation of the combined operations. CEO of Coloredge Emmanuel Doe said, "The market for visual marketing is rapidly evolving. Joining Coloredge and Primary Color would bring us closer to our clients supporting our worldwide vision and mission to partner and help our customers achieve their visual creative initiatives."