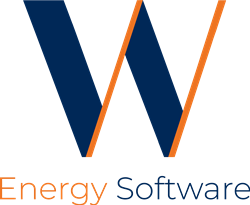 Our goal is to transform the management of a 30-year-old gathering and processing system with high tech solutions and having everything run on the cloud was important to us, which is why we felt like W Energy Software was the best solution for us and a superior product
TULSA, Okla. (PRWEB) April 01, 2020
W Energy Software, the emerging leader in upstream and midstream oil & gas ERP solutions, announces that Colt Midstream has licensed its plant accounting software. By selecting W Energy Software, Colt Midstream enhances its ability to track the accounting movement of natural gas, NGL, and gas condensate through its gathering and processing system in North Texas. Top reasons for choosing W Energy Software include the ability to rapidly and accurately perform calculations, flexibility to configure the software to Colt Midstream workflows, and W Energy Software's reputation for customer service. With the announcement of W Energy Software's latest midstream customer, the company continues a track record of replacing legacy plant accounting software with its modern, cloud-based solution.
"Our goal is to transform the management of a 30-year-old gathering and processing system with high tech solutions and having everything run on the cloud was important to us, which is why we felt like W Energy Software was the best solution for us and a superior product," said Sean Morton, Chief Financial Officer at Colt Midstream. Morton continued, "When we took over operation of our North Texas assets we knew that support was going to be important, however, based on feedback from peers and partners it was clear that we wouldn't get the level of service we require from the legacy plant accounting software provider." "Frankly, when you look at the list of W Energy software clients compared to our legacy provider, it was an easy choice as the market at large is moving over to their cloud-based solutions and a big reason for that is their reputation for going above and beyond for customers," he said.
Houston-based Colt Midstream owns and operates a 3,500-mile gathering system in the Fort Worth Basin and Barnett Shale of North Texas. The company's processing facilities accommodate approximately 100 million MCF equivalent of natural gas, NGL, and gas condensate per day. Having recently acquired these assets, Colt Midstream took over operation of multiple software systems required to track shipments and processing through its facilities, including legacy plant accounting and measurement solutions. However, the accounting software it had inherited was cumbersome to use and required manual workarounds to verify allocations. Monthly settlement required overnight processing and often forced users to rerun allocations multiple times.
Colt Midstream wanted to modernize its entire software portfolio and run 100% of its back-office operations on the cloud. After evaluating the capabilities and costs of maintaining its current legacy software, the company selected W Energy Software's cloud-based accounting solution, which includes modules for Plant Processing, Gathering, Division Order, and Disbursement. The solution also includes a Customer Activity Website that enables third party shippers to track their inventory and manage nominations. In addition, Cold Midstream is working with a W Energy Software partner to integrate Colt Midstream's new measurement solution into its plant accounting and financial solutions.
Reasons for selecting W Energy Software over the competition include:

Fast and reliable processing of settlements and allocations eliminates manual workarounds, enables processes to be run in minutes, and builds confidence in the results.
W Energy Software's reputation (validated by multiple peers and references) for customer service and partnering with customers to ensure business results.
Flexibility to take a fresh look at contracts and configure software modules to the workflow requirements of Colt Midstream vs. forcing users to adapt their workflow to the existing legacy software setup.
Ability to easily onboard data from other W Energy Software accounts following a merger or acquisition.
Superior functionality and user experience across a unified database and integrated software suite.
The industry's most comprehensive single platform, modern technology deployed in the cloud enables teams to reduce IT costs.
"A warm welcome to Colt Midstream and a big thank you for placing your trust in W Energy Software's technology and team," said Pete Waldroop, CEO of W Energy Software. Waldroop added, "while there are many reasons why midstream companies are rushing to our cloud-based platform, sluggish performance, lack of trust in financial results, and a clear focus on monetizing versus partnering are the common themes that explain our rapid market share growth, and we are just getting started."
About W Energy Software
Headquartered in Tulsa, Oklahoma, W Energy Software (formerly Waterfield Energy) offers the oil & gas industry's only unified ERP solution built for the cloud that is relied on by more than 100 upstream and midstream companies to accelerate business performance, improve operational efficiency, and drive costs down. W Energy Software combines precision-built software in one extendable cloud-based workspace with an intimate understanding of the oil & gas business to deliver solutions that offer flexibility, affordability, and continuous upgrades. Unlike other ERP software that loosely ties together a mix of legacy solutions and fragmented technologies, W Energy Software designed a unified upstream and midstream ERP platform to seamlessly track oil, gas, and NGL from the wellhead through transportation and marketing, eliminating data silos as well as the burden and costs of maintaining multiple systems. With W Energy Software, oil & gas companies stay lean and agile with the tools they need to adapt to market changes and meet evolving customer needs head on, all while gaining the confidence that their business is running on the latest technology. For more information, please visit https://WEnergySoftware.com.