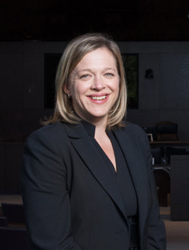 This opportunity energizes me to do more for the people I can help... I'm ready and eager to take on this task
COLUMBIA, S.C. (PRWEB) September 27, 2018
The South Carolina Association for Justice (SCAJ), the state's leading legal association, has named its new top officials for this year. Among them is multi-awarded personal injury lawyer Theile B. McVey as President.
McVey is a managing partner at the Columbia-based law firm Kassel McVey. Her work focuses on representing plaintiffs in cases related to vehicle accidents, medical malpractice, premises liability, nursing home negligence, and product liability.
Practicing law for almost two decades now, McVey's experienced representation has achieved highly favorable results for her clients. These include verdicts of $38 million and $14 million in separate mesothelioma cases. Most recently, she was one of the lawyers for the plaintiffs in the successful asbestos case against Emerson Electric subsidiaries.
McVey's excellent record has earned her various accolades such as being named a South Carolina Super Lawyer every year since 2013 and receiving the USC Gold Compleat Lawyer Award. This year, McVey was additionally included among the Midlands Legal Elite in Personal Injury. She was also elected a member of the prestigious International Society of Barristers.
McVey graduated with honors from Columbia College in 1997 and received her law degree from the University of South Carolina School of Law in 2000. She is also a member of the American Association for Justice and the Richland County Bar Association.
Prior to her new role as President of the SCAJ, she served as the association's Secretary/Treasurer, Vice President, and President-Elect. "This is a great honor for any South Carolina lawyer," McVey says of her recent selection. "At the same time, it's a significant responsibility in protecting the individual rights of South Carolinians and strengthening our civil justice system." McVey becomes only the 2nd woman to lead the organization.
The SCAJ is active statewide with more than 1,200 members. Founded in 1957 by a small group of trial lawyers, it is now a leading advocacy organization of plaintiff's attorneys to promote justice in the state. Among the association's regular activities is pursuing legislative agenda to improve legal fairness and protect people's rights.
McVey says that the association's mission is aligned with her own. "At the Kassel McVey, I have dedicated my work to represent only plaintiffs. It's important for me to serve individuals who have been disadvantaged and those who feel that they have little chance for justice even though they deserve it."
Together with managing partner John D. Kassel, McVey intends to serve clients at the firm while fulfilling her responsibilities with the SCAJ. "This opportunity energizes me to do more for the people I can help," she says. "I'm ready and eager to take on this task."
Kassel McVey is a South Carolina personal injury firm serving individuals and families who have suffered from the negligence of others. The firm exclusively represents plaintiffs in such areas as motor vehicle accidents, premises liability, product liability, nursing home negligence, bad faith insurance claims, and medical malpractice. To learn more about the firm visit https://www.kasselmcvey.com or call (803) 256-4242.
The main office is located at:
1330 Laurel Street
Columbia, SC
(803) 256-4242