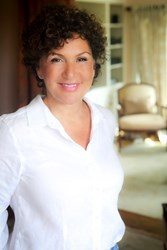 Aside from having what I and many others feel is the best gourmet pizza in Boston, Ecco Pizzeria's location is perfect to reach the student market.
Boston, MA (PRWEB) August 27, 2013
Students of all ages in the Boston area who want to save big on blazingly fast broadband Internet speeds and get more HD channels than they can keep track of, can now satisfy their hunger pangs along with their digital cravings thanks to a new retail partnership created by PR firm Robin Samora Inc. on behalf of its longtime client Comcast.
From August 30 through September 8, 2013 and while supplies last, students who sign-up for any of Comcast's Fall Rush Offers -- which include Blast Internet, Showtime, HBO, StreamPix, HD and other extras -- will receive a complimentary brick oven gourmet pizza from Boston's award-winning Ecco Pizzeria.
To take advantage of the promotion, students must sign-up for an eligible Comcast offer through Robin Samora Inc.'s authorized retail team, either on-site at Ecco Pizzeria (1147 Commonwealth Avenue in Boston; http://www.EccoPizzeria.com), or by calling Robin Samora at 617-921-3448. Once installation is complete, students will receive a gift card by mail.
"We've worked closely with Comcast for over a decade to promote their innovative broadband products and services and to deepen their audience engagement," commented Robin Samora, the principal and founder of Robin Samora Inc. "We feel that connecting Comcast to Ecco Pizzeria through this new retail partnership is a perfect fit for all involved, and a clear benefit for students who will enjoy the most aggressive prices that Comcast has ever offered for its cable and Internet packages. They'll also love using Comcast's amazing apps to find mobile hotspots, schedule DVR and more."
Samora also noted that geography played a key factor in her company's decision to choose Ecco Pizzeria from a pool of other strong potential retail partners.
"Aside from having what I and many others feel is the best gourmet pizza in Boston, Ecco Pizzeria's location is perfect to reach the student market," added Samora. "It's just past Boston University, and near both Boston College and legendary Harvard Street, which puts it the middle of thousands of students, apartments, and on Boston's famous Green Line."
"We're very pleased to partner with Robin Samora Inc. and her client Comcast," commented Steve Silverman, the owner of Ecco Pizzeria. "It's a great opportunity for students to get a great deal on their Comcast services and enjoy some of the best pizza in town. Students are always hungry, and they love to eat -- so it's a win-win!"
For more information or media inquiries, contact Robin Samora at (617) 921-3448 or Robin(at)RobinSamoraInc(dot)com.
About Robin Samora Inc.
Telling a story is personal. Sharing it is an art. Technology makes it global. Robin Samora Inc., a Boston based PR, branding and promotions firm blends all three to take its clients' businesses and brands to the next level. With clients like Comcast, WBZ-TV and a roster of authors, entrepreneurs and experts nationwide, the firm prides itself on being a "Promotional GPS" that takes its clients' brands where they want to go to be seen, heard, engaged and remembered. With over two decades of experience, the firm is as comfortable on major media highways as it is on out-of-the-way niche back roads.
Learn more at http://www.RobinSamoraInc.com.