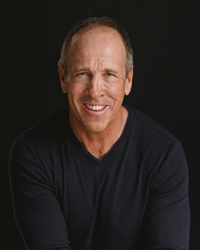 I have been working my entire career for an opportunity like this.
NEW YORK (PRWEB) October 05, 2018
Great comedy is back! Comedy legend, Jeff Allen, will hit the road this fall for the Make Comedy Great Again Tour. Presented by CRTV and Stand-Up Global, the family-friendly comedy tour will hit theaters on the East Coast, and be filmed for an upcoming special on CRTV. Jeff will join forces with Ross Bennett, Earl David Reed, Tina Giorgi and Brad Upton (lineup subject to change) for the 100% politics-free stand-up comedy tour featuring some of the best clean comedians working today.
Jeff Allen is the best at what he does – delivering world-class entertainment and making people laugh as hard as humanly possible. Regarded as one of the premiere clean comedians working today, most of Jeff's rapid-fire humor centers on marriage and family – material to which everyone can relate.
For over four decades, Jeff has been performing in theaters, on television and radio, and as a keynote for corporate functions and fundraisers around the world. His extensive television appearances include Showtime, Comedy Central's Premium Blend, VH1's Standup Spotlight, Glenn Beck, Huckabee, and he starred in the syndicated comedy series, Bananas, and his own one-hour comedy special, Happy Wife, Happy Life, on Odyssey Channel and FamilyNet. He also produced and starred in his own PAX TV sitcom pilot, Happy Wife, Happy Life, and starred in the critically acclaimed film, Apostles of Comedy, and was featured in the Warner Bros. comedy film, Thou Shalt Laugh.
A live comedy favorite, Jeff has performed at the most prestigious comedy venues in the world, and headlined numerous national tours. He's been featured at the Grand Ole Opry, the U.S. Comedy Arts Festival in Aspen and the Just for Laughs International Comedy Festival in Montreal. He's also been a featured performer on Bill Gaither's popular Homecoming tours, the Presidential Inauguration of George W. Bush, and the National Prayer Breakfast. Always supporting the military, Jeff has also performed for American troops around the world, including in Bahrain and on ships in the Persian Gulf and the Indian Ocean.
Make Comedy Great Again Tour audiences are certain to appreciate the "conservative" language while feeling free to laugh "liberally" during this night of label-free comedy. CRTV and Stand-Up Global encourage everyone to leave their differences at the door and bring the family. Real comedy — GREAT comedy — is coming back in a big way this fall, and you do not want to miss it!
"I have been working my entire career for an opportunity like this," says Jeff. "To work with great comedians in beautiful venues with no other agenda than to make people laugh. How cool is this going to be!"
Jeff Allen Tour Dates:
October 12: Make Comedy Great Again — Carrier Theater — Syracuse, NY
October 13: Make Comedy Great Again — Wood Theater — Glens Falls, NY
October 19: Make Comedy Great Again — Colonial Theater — Pittsfield, MA
October 20: Make Comedy Great Again — Shubert Theater — New Haven, CT
October 26: Make Comedy Great Again — Patchogue Theater – Patchogue, NY
October 27: Make Comedy Great Again — State Theater — Easton, PA
October 29: Private Event — South Park, PA
November 2: Make Comedy Great Again — Tarrytown Music Hall — Tarrytown, NY (**This show will be taped for CRTV**)
November 3: Make Comedy Great Again — The Egg — Albany, NY
November 6: Private Event — Greenville, NC
November 8: Private Event — Fuquay-Varina, NC
December 1: Private Event — Kingsport, TN
For more information on Jeff Allen:
Web: http://www.JeffAllenComedy.com
Facebook: @jeffallencomedy
Twitter: @jeffallencomedy
Instagram: @jallencomedy
For tickets and more information on the Make Comedy Great Again Tour:
Web: http://www.MakeComedyGreatAgain.com
Facebook: @MakeComedyGreatAgainTour
Twitter: @MCGATour
Instagram: @MakeComedyGreatAgainTour