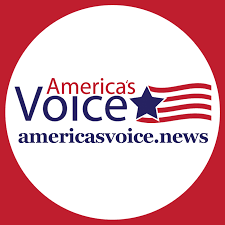 NEW YORK (PRWEB) October 17, 2019
America's Voice News Network, the nation's up and coming conservative digital news outlet, is proud to announce that comedian Terrence K. Williams. will be appearing as a special correspondent for the networks live coverage of President Donald Trump's Rally on Thursday, October 17, 2019, in Dallas, Texas at 7 PM CDT. It is slated to be a huge event, held at the American Airlines Center, home of the NBA's Dallas Mavericks and the NHL's Dallas Stars.
Williams will provide his unique and hilarious commentary for the network, interviewing Trump supporters and rally-goers in a distinct way which has made him a social media sensation. Williams is expected to provide analysis from the rally, comment on the 2020 Democratic Presidential primary, and share his insight into the 2020 general election.
In addition to being a powerful influencer with over 600,000 followers on Twitter, Williams is also a member of the traveling comedy group, The Deplorables. Most recently, Williams was invited to the White House for the Young Black Leadership Summit and spoke on stage with the President.
CEO of America's Voice News Network Howard Diamond said, "We are honored to work with Terrence, and have his talents showcased on our revolutionary digital news network. Terrence provides both hard-hitting commentary and gut-wrenching humor with his viral social media videos. We are thrilled to have him bring his exciting and electric energy to our America's Voice News team for this enormous upcoming Trump rally in Dallas."
ABOUT AMERICA'S VOICE NEWS NETWORK:
Americas Voice is a media solutions firm that enables content providers, agencies and advertisers to leverage our 130 years of combined media expertise to deliver the country's first audience-driven news platform. Americas Voice leverages collective expertise to deliver the most relevant content in business, technology, economics, foreign affairs, healthcare, and politics. We have a history of creating, managing, distributing and monetizing content and that has empowered us to offer geo-targeted content delivery to any digital or OTT device.