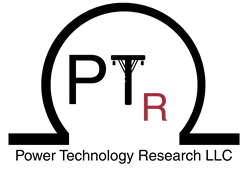 Total units across all segments amounted to 30.3 Million vehicles in 2017 with PTR forecasting growth of 13.9% by 2024.
MUNICH (PRWEB) December 14, 2018
A new market research service is now available from Power Technology Research on Commercial and Off-Highway Vehicles (ICE, Hybrid, & Electric) covering 6 vehicle segments: Agricultural Vehicles, Buses/Coaches, Construction Vehicles, Forklifts (Industrial Trucks), Lightweight Commercial Vehicles (LCVs), and Trucks. The research covers both the global market for all fuel types as well as the production electrification (both BEV and PHEV) of these vehicles from 2018 through 2024. Over 160 companies were researched in the formation of this data set. Analysis was conducted through November 2018, including the latest industry developments.
Total units across all segments amounted to 30.3 Million vehicles in 2017 with PTR forecasting growth of 13.9% by 2024. The largest application are LCV's with over 73% of the market. The hottest growth segment in 2018 was China' forklift market with 350 thousand units being produced in 2017. Of course, the largest volume segment is Forklifts with Class I, II, and III already 100% electrified, albeit with mainly Lead-Acid batteries, there is a significant opportunity for Lithium-Ion chemistries.
The analysis is presented through PTR's data visualization platform, utilizing Microsoft Power BI. This consists of an interactive report to best extract key trends and data while also providing multiple dashboards to better understand the methodology and to keep updated on the latest trends in each segment throughout the one-year subscription. Excel database and PowerPoint available on request.
Commercial & Off-Highway Vehicle Segmentations covered:
1. Agricultural Vehicles
2. Buses & Coaches
3. Construction Vehicles
4. Forklifts (Industrial Trucks)
5. Lightweight Commercial Vehicles - LCVs (Incl. Vans & Delivery Vehicles)
6. Trucks
Country/Region Splits:
1. Americas

United States
Rest of Americas
2. APAC

3. EMEA
Top 9 companies covered in each segment for market share (parent organizations cited):
1. AGCO Corporation
2. Amalgamations Group
3. Anhui Forklift Truck Group
4. Ashok Leyland
5. Caterpillar Inc.
6. Claas Group
7. CNH Industrial
8. Crown Equipment Corp.
9. Daimler Group
10. Deere & Company
11. Dongfeng Motor
12. Doosan Corporation
13. Fiat Chrysler Automobiles
14. Ford motor Company
15. General Motors Company
16. Groupe PSA
17. Groupe Renault
18. Hangcha Group
19. Hitachi Construction Machinery
20. Hyster-Yale Materials Handling
21. Jungheinrich AG
22. Kion Group
23. Komatsu Ltd.
24. Kubota Corporation
25. Liebherr Group
26. Mahindra Group
27. Mitsubishi Nichiyu Forklift Co.
28. Navistar International
29. Nissan Motor Co.
30. PACCAR Inc.
31. SAIC Motor Corporation
32. Sany Heavy Industry Co.
33. SDF Group
34. Suzuki Motor Corporation
35. TATA Motors
36. Toyota Group
37. Volkswagen Group
38. Volvo Group
39. Xiamen King Long Motor Group
40. XCMG Group
41. Zhengzhou Yutong Bus Co.
42. Zhongtong Bus Holding Co.
For more information about this report, visit:
https://powertechresearch.com/services/e-mobility/commercial-ev-market-analysis/
Contact:
Mike Sheppard
inquiry@powertechresearch.com
+1 408 622 0456
+49 89 122 50949
Source: Power Technology Research
Related Links: https://powertechresearch.com/services/e-mobility/