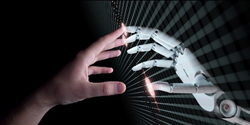 "Our People Drive Tech program was personally curated to ensure that candidates are prepared for the digital transformation companies are leading," - Cathy Light, CEO of Liderança Group
PALO ALTO, Calif. (PRWEB) May 07, 2020
With the global skills gap expecting to cost $8.5 trillion dollars, job seekers face the need to become more marketable with an influx of workers projected after COVID passes. One global firm wants to add clarity to individuals wondering their next career move.
Liderança Group, a business and workforce acceleration firm witnessed first-hand the need for workers to demonstrate adaptability and created a first-of-its-kind program for individuals seeking to develop and showcase their skills in I.T., one of the highest-growing sectors in the job market today.
With the world of work rapidly changing, the World Economic Forum recently found, "More than half (54%) of all employees will require significant reskilling [by 2022]… as 133 million new roles are generated as a result of the new division of labor between humans, machines, and algorithms."
"For many of us working from home due to the COVID-19 pandemic, this is a unique opportunity to up-level and sharpen our technical skills as we get ready to enter the New World of Work when this is all behind us," explained Frank Tawil, Chief Technology Officer at Liderança Group. "Afterall, People Drive Tech was designed to work around busy schedules, but now with most of us sheltered-in-place, it is the ideal time to actually sign up and learn networking, programming or any new skills you have been wanting to develop."
With remote work on the rise, employers are actively seeking candidates who are, "remote-ready" to face other challenges ahead. According to Human Resources Today, "Global trends show that remote work has increased 159%" and employers are sourcing candidates that are not only more resilient, but more technologically-savvy.
Right now, job seekers can become a part of the future of work by augmenting their knowledge and skills with a proven set of lessons and learning tools in technology and IT, with a dashboard of over 3,000 course titles and online modules at People Drive Tech, located at http://www.peopledrivetech.com.
The People Drive Tech Solution
"Our People Drive Tech program was personally curated to ensure that candidates are prepared for the Fourth Industrial Revolution and the digital technologies that are transforming workplaces," shared Cathy Light, CEO of Liderança Group. "The World Economic Forum believes the human race is on the verge of a technological revolution and we're committed to equipping job seekers with skill sets for the future."
Each module provides an abundance of training resources to help individuals prepare for certification exams and acquire new technical skills; all through a model of continual learning. With a focus on up-leveling candidate skillsets, Liderança Group is ensuring the next century brings parity between the genders and better-equipped job seekers than ever before.
From a Human Resources perspective, companies are turning to their employees to drive their own growth, taking control of their learning—all in an effort to stay ahead. The Learning Experience Platform, or LXP, has risen rapidly as the technology of choice to facilitate key education and drive innovation.
Jobseekers Can Join the Digital Talent Demand at PeopleDriveTech.com
About Liderança Group
Liderança Group is a unique consulting firm that applies the principles that have made some of Silicon Valley's most famous companies so successful – helping new and mature organizations navigate the waters of disruption or expansion. Combined in four intentional brands that ignite great leaders in the workplace, Liderança is the parent company of:

Diversity Equity & Inclusion
Assessment Leaders
Leadership Balance