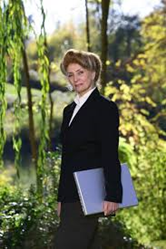 GRANTS PASS, Ore. (PRWEB) May 01, 2020
During the virus pandemic, Bio Logic Aqua® Research Water Life Science® will be providing regular updates at http://www.sharonkleynehour.com/Coronavirus.php
*
Katherine Ingram, Nautilus Award-winning author of Washing the Bones (https://www.amazon.com/Washing-Bones-Memoir-Love-Transformation/dp/0615833772) and Grief Girl Guide (https://katherineingram.com/books/) will join Bio Logic Aqua® Research Water Life Science® founder and radio host Sharon Kleyne on Monday, May 4th on VoiceAmerica talk radio to share scientific views about behavior and how it affects immune systems and new hygienic practices in this time of Coronavirus pandemic.
For thirteen years, Global Health Olympics™ founder and new water technology teacher Sharon Kleyne has hosted the world's leading scientists, researchers, authors, physicians and teachers to discuss water vapor evaporation, immunity protection and new hygiene practices for a healthy lifestyle. "Immunity is your only freedom," says Kleyne. "Going back to work with new hygiene habits will get the economy moving again. During this COVID-19 pandemic, we've been reminded of how much we used to neglect health education and our personal hygiene habits. Now, we have to practice new hygiene habits for life to achieve immunity protection."
Kleyne teaches that the foundation of this new Global Health Olympics™ lifestyle is water. "Water is life for eternity," says Kleyne. "Without water, there can be no life." Kleyne teaches that the human body begins a natural process of body water vapor evaporation at birth, a process that continues until the body expires. For maximum health, we need to inject water for health at least eight-to-ten times a day and drink one whole glass at a time to get the maximum absorption possible. "Drinking water flushes out toxins and bacteria," says Kleyne.
Kleyne also teaches new hygiene practices such as washing hands several times a day and washing the face morning and night with a washrag. "These are common sense practices we got away from," says Kleyne. "Now, we can't afford to ignore them anymore. It's just common sense." Kleyne teaches that each of our organs has a percentage of water. The surface of the eye is 99 percent water. A pH balance means acid mantel protection in the body. We must supplement organs and skin with clean water for immunity protection.
Kleyne also encourages learning how to breathe properly. Kleyne's talk radio show guest on May 11th will be Dr. Effie Chow, Ph.D.( http://eastwestqi.com/who-we-are/about-dr-chow), Qigong Grandmaster, who will teach listeners how to breath for immunity protection. "Breathing also expels harmful toxins from the body," says Kleyne. "So does a healthy diet, which is the new medicine. Moderate exercise and seven-to-eight hours of sleep every night, sleeping with the earth, also boost immunity protection.
Ingram, who counsels people about behavior issues centered around grief, loss, sadness, fear, frustration and other emotional/behavioral issues, will share knowledge with Kleyne about the science of behavior and how it affects the immune system. Be sure to listen to Kleyne VoiceAmerica talk radio on May 4th and May 11th to learn from Kleyne and special guests, Katherine Ingram and Dr. Effie Chow, Ph.D.
Kleyne hopes to inspire and educate exercise clubs, trainers and gyms to provide immunity protection health assistance around the world.
*
If you would like to listen to the latest internationally syndicated The Power of Water® & Your Health sponsored by Nature's Tears® EyeMist®, naturally pH balanced water technology for acid mantle protection, on VoiceAmerica featuring international fitness trainer and coach Kevin Kearns, his student 13-year-old Brandon Foster in Ireland and Global Health Olympics™ founder and Water Life Science® educator and evaporative dry eye researcher Sharon Kleyne as they discuss immunity protection, new health hygiene practices, fitness, training, breathing, martial arts, viruses, infectious disease, education, water and evaporation, follow this link: https://www.voiceamerica.com/episode/122821/how-to-keep-kids-strong-and-healthy-to-fight-coronavirus
*
Tune in to recent talk radio shows with Sharon Kleyne featuring Dr. Gerald Pollack, Ph.D. (https://www.voiceamerica.com/episode/123059/the-fourth-phase-of-water), Pam Bonney (https://www.voiceamerica.com/episode/122945/how-to-protect-our-frontline-healthcare-professionals), Kevin Kearns (https://www.voiceamerica.com/episode/122821/how-to-keep-kids-strong-and-healthy-to-fight-coronavirus), and Rodrigo L. Romulo, M.D. (https://www.voiceamerica.com/episode/122421/encore-infectious-disease-101-the-fundamentals-of-controlling-and-fighting-infectious-disease).
If you would like to watch a brief, entertaining educational film that demonstrates the application of the new Dry Eye Solution® technology Nature's Tears® EyeMist®, sponsor of Sharon Kleyne's talk radio program, go here: https://www.youtube.com/watch?v=l0gOr8TB45U