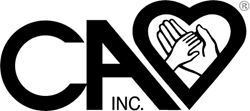 In a moment of pandemic proportions, it is critical for our children and the economy that every person residing in this great country has the ability to do their work and finish their education
FERGUS FALLS, Minn. (PRWEB) April 08, 2020
Communicating for America (CA), a rural advocacy association committed to supporting health care initiatives and small businesses, today announced it has sent letters to members of Congress in support of the Keeping Critical Connections Act, a bipartisan bill that would provide aid to small broadband companies in an effort to get high-speed internet connectivity to rural communities that lack access.
"CA serves more than 72,000 small business owners and rural residents. Our members know that social distancing is the right thing to do, but the lack of broadband limits or eliminates virtual learning for students, it limits or eliminates work from home choices, and reduces the opportunity to use technologies that connect people through video chats. We are concerned about children being unable to complete homework assignments online or the inability of workers to participate in web meetings with co-workers. Rural America is the backbone of our country, but we cannot treat the next generation, who will potentially stay in rural America, as second-class citizens," said Jeffrey Smedsrud, who chairs the board of Directors of CA.
"The COVID 19 pandemic shines a bright light on the great technology and innovation barriers that separate some rural residents from the benefits that their urban and suburban counterparts take for granted," Smedsrud continued.
CA is urging members of Congress to approve the Keeping Critical Connections Act as part of the next coronavirus stimulus package.
The Keeping Critical Connections Act would appropriate $2 billion to small broadband providers with fewer than 250,000 customers so they could be compensated for broadband services if they provided free or discounted broadband services during the pandemic for low-income families who cannot afford to pay their bills or provide distance learning capability for students.
"In a moment of pandemic proportions, it is critical for our children and the economy that every person residing in this great country has the ability to do their work and finish their education," Smedsrud said. "We applaud the Senate for their bipartisan work and encourage further improvements to help rural communities across the country.
About Communicating for America
Communicating for America, Inc. (CA) is a nationwide nonpartisan organization that represents approximately 75,000 small businesses, self-employed and agricultural members across America. Since 1972 CA has been working on small business, tax, healthcare and agricultural policy issues on behalf of its members. For more information visit
http://www.communicatingforamerica.org.