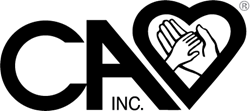 FERGUS FALLS, Minn. (PRWEB) June 02, 2020
Today Communicating for America (CA) announced it has sent a letter to President Trump encouraging his administration to exclude cultural exchange programs that provide education to international agriculture interns and trainees from executive action to suspend employment-based immigration into the United States.
"Exchange visitors participating in CA programs are a vital support system to our farmers and ranchers during the agriculture year," said Patricia Strickland, Chief Operating Officer of CA. "During the program, interns and trainees learn a variety of agriculture skills such as learning to operate large farming machinery that U.S. farmers use, making them one of the few people in the world to have such skills. Once they have received training on agriculture machinery, many buy machinery manufactured in the United States and bring it back to their farming operation at home. This is a tremendous contribution to U.S. manufacturing businesses and the economy in rural states."
In total, these cultural programs bring in more than $1 billion dollars in revenue to the U.S. every year while providing an educational building block for students and host families alike. Cultural exchange programs also support national security by forming relationships with allies that help maintain partnerships for years to come.
"We want the administration to understand cultural exchanges are education programs, not work programs, and help support the U.S. economy. Because these agriculture exchange programs are such a vital part of agriculture, we have asked the administration to exclude the Agriculture, Forestry and Fishery Industry from any limitations on student trainees entering the United States," said Strickland.
About Communicating for America
Communicating for America, Inc. (CA), once known as Communicating for Agriculture, is a nationwide nonpartisan organization that represents approximately 75,000 small businesses, self-employed and agricultural members across America. Since 1972 CA has been working on small business, tax, healthcare and agricultural policy issues on behalf of its members. For more information visit http://www.communicatingforamerica.org.