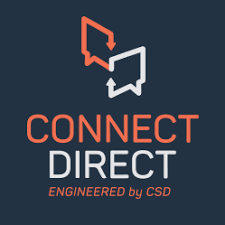 Protecting the welfare of our community right now remains paramount in the face of this unprecedented global pandemic. - Chris Soukup, CEO of CSD
NEW YORK (PRWEB) March 23, 2020
Communication Service for the Deaf (CSD) and its Connect Direct division announced today the launch of a new coronavirus hotline for the deaf community made available through its ASL Now platform. CSD's free hotline brings the deaf community important and accessible information on COVID-19 in both American Sign Language (ASL) and English.
CSD is the world's largest deaf-led social impact organization and Connect Direct is the leading provider of comprehensive ASL customer contact center solutions, providing organizations with one-to-one customer service directly in ASL via trained deaf representatives.
"On behalf of all us at CSD, I extend my deepest concern and compassion to all those impacted by the COVID-19 coronavirus," said Chris Soukup, CEO of CSD. "Protecting the welfare of our community right now remains paramount in the face of this unprecedented global pandemic. This is exactly why we are providing our free hotline, to help ensure that our community is getting equal access to critical information on COVID-19 in their own language."
CSD's ASL Now hotline, administered by Connect Direct, has a team of deaf agents who are both fluent in ASL and trained to provide important information about coronavirus and to help curb confusion and misinformation.
Individuals may contact the ASL Now hotline anytime Monday through Friday from 7 a.m. to 7 p.m. CST either by visiting CSD and clicking "ASL Now" or by dialing 833-682-7630 on any videophone (VP).
"Equal access to information for our community is a societal imperative each and every day, but especially right now as we all strive to cope with this health pandemic," said Craig J. Radford, Director of Strategy and Business Development for Connect Direct. "Our free hotline gives deaf people a great added resource in their native language to ask questions and get clarification on an array of issues and concerns related to COVID-19. Getting well informed is one of the fundamental steps we all can take during a crisis like this to help minimize our fears and the spread of this deadly virus."
As part of its ongoing commitment to supporting the deaf community during this health crisis, CSD also has established a dedicated and comprehensive COVID-19 webpage providing extensive and accessible resources and important information.
CSD and the Connect Direct ASL Now hotline are not medical organizations, nor do they provide medical advice and their agents are not medical professionals.
About CSD
Communication Service for the Deaf (CSD) is the largest deaf-led social impact organization in the world. For more than four decades, CSD has been a leader in creating and providing accessible and innovative solutions for the deaf community. Today, CSD continues its work to create opportunities for personal and economic growth within the deaf community, specifically addressing leadership and employment. CSD's Social Venture Fund is one of the first angel funds and incubators in the world supporting deaf entrepreneurs and deaf-owned and operated businesses. For more information please visit CSD and Connect Direct.
Media Contacts:
The Durkin Agency
Alana Cowan
alanacowan5@gmail.com
mobile: 973-809-4858
Karen Durkin
karen.durkin@thedurkinagency.com
mobile: 386-451-4850