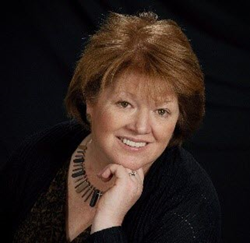 DECATUR, Ga. (PRWEB) October 11, 2018
The Board of Directors of Community Housing Capital (CHC) is pleased to announce the appointment of Cindy M. Holler as its next Chief Executive Officer. Ms. Holler will succeed Jack Gilbert, the founding CEO of Community Housing Capital, who is retiring.
Community Housing Capital is a not-for-profit corporation that provides financing for the development and preservation of affordable housing. Certified by the U.S. Department of the Treasury as a Community Development Financial Institution, Community Housing Capital serves NeighborWorks organizations in all 50 states and Puerto Rico with pre-development, construction and permanent financing; technical services and portfolio management. CHC currently has over $100 million of total assets and over $200 million in loans under management.
CHC Board Chair Paul Mazzarella commented: "Our search for a new CEO produced a very strong field of candidates, but Cindy Holler emerged as our clear choice. Her extensive experience in the community development field, creative intellect and strong leadership qualities makes her the ideal candidate to lead CHC. Cindy has demonstrated important insights in strategic vision and strong operational skills, both of which will help CHC continue to evolve as a national leader in the CDFI industry."
Cindy Holler has a B.A. in Political Science from Kent State University and an M.S. in City and Regional Planning from Pratt Institute. Since 1998, she has held executive positions in some of the nation's leading community development and financial services organizations, including New Cities Development Corporation, Shorebank Development Corporation, Fannie Mae and Mercy Housing. Since 2016, she has served as the President of CHoller Real Estate Development Services, a consulting firm that provides real estate development, management and planning strategies. She has worked in virtually all facets of the community development field, including real estate development, financing, revitalization and operations.
Cindy Holler stated: "I am delighted to be asked to lead Community Housing Capital, building on its strong foundation and history. This CDFI promises to efficiently invest more and different types of capital to community development corporations and strategies across the US and Puerto Rico and I am excited to be a steward in that effort".
Outgoing CEO Jack Gilbert commented: "I am extremely pleased that Cindy Holler has been selected as the new CEO. Cindy's obvious talents and experience will help to propel CHC to new levels of production and accomplishment. She clearly shares our strongly-held philosophy of advancing our affordable housing mission while employing strong business practices."
About Community Housing Capital
Community Housing Capital, a national Community Development Financial Institution intermediary, is a direct lender to the NeighborWorks® network. Incorporated in 2000, Community Housing Capital is certified as a community development financial institution and a community development entity by the U.S. Treasury's CDFI Fund. Lending to members of the NeighborWorks network, Community Housing Capital provides both interim real estate development loans and permanent multifamily loans with favorable rates and terms. Loans are underwritten with the flexibility required to finance complex transactions with multiple layers of subsidies. Community Housing Capital has, through its lending activity, created or preserved over 18,000 units of affordable housing and facilitated $2.2 billion in total development. Community Housing Capital is headquartered in Decatur, Georgia. For more information, visit http://www.communityhousingcapital.org.