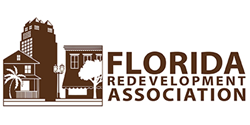 "We're proud to acknowledge the incredible accomplishments these organizations have made for their communities and our state. Without these organizations and their dedication we would see little progress or local enhancements."
TALLAHASSEE, Fla. (PRWEB) November 05, 2018
City and county organizations and entities from across the state were recently recognized for redevelopment and community enhancing projects during the 2018 Florida Redevelopment Association (FRA) Annual Conference and Awards Reception.
Each year, FRA – a nonprofit organization dedicated to assisting Florida professionals and volunteers with community revitalization efforts – recognizes outstanding achievements of various organizations and programs from around the state with its awards program. The FRA Awards recognize excellence in a variety of categories, from annual reports and planning studies to cultural enhancement and housing.
This year's winners include the Boynton Beach CRA, Gainesville CRA, City of Orlando Downtown Development Board, Hillsborough County Economic Development Department, Delray Beach CRA, Lakeland CRA, Orlando CRA, Southeast Overtown/Park West CRA, Lake Worth CRA, City of Ocala, Palmetto CRA, Fort Myers CRA, Pompano Beach CRA and Live Oak CRA.
"We're proud to acknowledge the incredible accomplishments these organizations have made for their communities and our state," said FRA Executive Director Carol Westmoreland. "The work of CRAs is more than just buildings ¬– it is about the community and those living in it. Without these organizations and their dedication we would see little progress or local enhancements."
CRAs and development organizations exist to promote the improvement of downtowns and other urban areas through redevelopment. These organizations are managed by a five-to-seven member board created by and distinct from the local government. CRAs focus on plans and projects that benefit economic development, promote growth and boost community engagement.
All FRA Awards entries are examined and judged based on effectiveness and completeness – including the narrative, supplemental material and compliance with the submittal instructions.
For more information on the FRA as well as the 2018 FRA Awards recipients and projects, visit http://redevelopment.net/2018-fra-awards/.
About FRA
FRA is a not-for-profit organization dedicated to assisting Florida professionals and volunteers in community revitalization efforts. With its mission of "transforming spaces, revitalizing places," FRA is committed to providing a forum for its more than 300 members to share knowledge and common experiences regarding revitalization opportunities and issues throughout Florida.