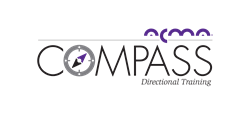 LITTLE ROCK, Ark. (PRWEB) December 11, 2018
The American Case Management Association (ACMA) has announced a slate of new content and courses for inclusion in its 2019 Compass Directional Online Training. Used by more than 1,100 hospitals training over 31,000 professionals in the United States, Compass provides standardized training for healthcare case management and transitions of care staff including nurses, social workers and physician advisors.
Compass continues to raise the bar year after year with a mission of aligning training with changes in healthcare and developing content that is applicable to all settings where case managers are providing services. Content in Compass is fully reviewed and revised annually to reflect changes to federal regulations, industry standards and best practices.
The Feb. 1 release of Compass 2019 will include an updated and complete curriculum that features two comprehensive course libraries – one for case managers and one for physician advisors. The core libraries in Compass will be enhanced with interactivities and continuum-based scenario learning while adding to the growing list of specialty-specific courses for specific settings and advanced practice. This will highlight learning applicable to case managers in multiple settings across the continuum of care with additional learning focused on the unique needs of specific specialties such as pediatrics, health plans and advanced/leadership training.
New courses in Compass 2019 will include: Ethics for Case Managers, Leadership and Advanced Case Management Practice, Clinical Documentation Improvement and Introduction to Health Plan Case Management. New content will include: Effects of adverse childhood experiences, latest ICD-10 codes for human trafficking, updates to CMS' IPPS 2019 final rule, expanded learning on condition code usage, updates to Medicare hospital readmissions reductions program, bundled payments for care improvement and merit-based incentive payment system.
Compass 2019 will also provide new hours of continuing education opportunities for social workers and registered nurses as well as those who have earned their Accredited Case Manager (ACM®) certification. In addition, Compass will offer AMA PRA Category 1 Credits™ for physicians jointly provided by the Postgraduate Institute for Medicine and ACMA.
Content for Compass is developed and maintained by an interdisciplinary taskforce of case management and physician advisor leaders. To learn more about Compass or to schedule a live demo, email ACMA at productsales@acmaweb.org or call 501-907-2262. More information is also available on the website at http://www.acmaweb.org/compass.
About ACMA:
Founded in 1999, the American Case Management Association (ACMA) is a national, non-profit, professional membership association, which strives to provide resources, solutions and support for Case Management and Transitions of Care professionals. ACMA is comprised of more than 8,000 members nationwide, including nurses, social workers, physicians and other professionals affiliated with case management. Through a variety of educational conferences and networking events at both the state and national level, ACMA provides its members with numerous opportunities to develop their skills, grow in their profession and learn from the experiences and practices of fellow members. For more information, visit http://www.acmaweb.org.