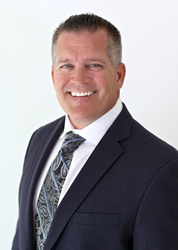 LONG BEACH, Calif. (PRWEB) September 10, 2019
With the surging reality around API's and Blockchain, Compcare Services announced today that it has reached an important milestone within the Intermodal Port Drayage community and their Transportation Management System (TMS). Compcare users no longer are required to access the Long Beach Container Terminal's (LBCT) thriving port website for availability, pre-notification and most recently, making appointments, which can be done directly from Compcare's flagship product, VIntermodal.
Supply Chain logistics is going through a crucial transformation and Compcare has been making key investments to improve its customers' efficiencies, costs and innovation through VIntermodal TMS. VIntermodal automates Paperless Dispatch, Auto Rating, Per Diem Tracking, Invoicing and Driver Settlements, all with ONE single entry. Connecting this with LBCT created scalable efficiency that is a first in the industry.
Jim Hickman, President of Compcare Services and a pioneer in providing Intermodal/Transportation solutions within the Intermodal Industry, credits the synergy between LBCT and his team to achieve this accelerated effort. "The openness and flexibility of the LBCT's IT team led by Matt Hunnicut and Mark Traynor who provided the accessibility and tools for Compcare's team to quickly develop the interfaces was instrumental. The concise information by LBCT to create a scalable solution was piloted through a joint effort with Tradelink Transportation spearheaded by Mrs Ping Burke, Operations Manager/Sales, who provided real-time feedback to create a best in class solution," stated Hickman.
"The interface provided by both Compcare and LBCT is not only faster, but has now made our team more efficient since the link now passes the details directly from the TMS dispatch boards, avoiding data entry mistakes and bypassing the old copy and paste methods" quotes Ping Burke, Vice President of Sales and Operations for Tradelink Transport.
Compcare's VIntermodal is a commercialized product that now integrates with LBCT.
About Compcare Services
Compcare Services is a TMS provider with well over 225+ operational installations across the country. They specialize in Port / Rail Intermodal Drayage, providing a complete turnkey system. Continuing to innovate for nearly 40 years, Jim Hickman and his business partner Mrs. Luana Connor have built up the business to include 25+ staff with multiple support locations including Cincinnati, Houston, Denver, Long Beach, Romania and India.