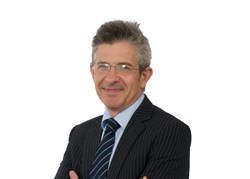 Judges rely heavily on medical records. They have to be seen to be sacrosanct.
Poole, Dorset (PRWEB UK) 12 November 2013
Medical negligence victims could find it easier to succeed in compensation claims after hospital inspectors cast doubts on the accuracy of medical records, say solicitors at Coles Miller.
Care Quality Commission (CQC) inspectors discovered inaccuracies (1) in cancer waiting times data at Colchester General Hospital in Essex.
Hospital staff told inspectors they were forced to change data to make it look like they were meeting cancer treatment deadlines, reported the CQC.
Coles Miller says it raises questions about the quality of medical record keeping throughout the NHS – potentially strengthening the case for patients claiming compensation for medical negligence.
"It could make it easier for people to win medical negligence cases," said Coles Miller Partner David Simpson, who is based in Poole, Dorset.
He added: "Medical records protect hospitals from complaints. The data must be full, contemporaneous and accurate."
Any inaccuracies or omissions could undermine a hospital's defence against allegations of clinical errors.
"Judges rely heavily on medical records. They have to be seen to be sacrosanct," said Mr Simpson.
Medical records are also at the centre of a separate alleged incident (2) at the Royal Bournemouth Hospital.
It is alleged that two doctors issued an order that would have let an elderly lady with dementia die if she had become seriously ill.
Her son said the "do not resuscitate" order was issued without the knowledge of the patient. Hospital officials are investigating.
Coles Miller says the alleged incident in Bournemouth exemplifies the need for people to think about making a Lasting Power of Attorney for Health & Welfare or an Advance Decision before they lose the capacity to take decisions.
An Advance Decision enables individuals to choose in advance whether or not to be resuscitated if they collapse and lose their mental capacity.
Alternatively, by making a Lasting Power of Attorney for Health & Welfare they can nominate a family member or trusted adviser to take decisions on medical treatment on their behalf.
The Lasting Power of Attorney for Health & Welfare currently has important safeguards in place to ensure that people do not accidentally make the wrong choice about resuscitation.
The person concerned must sign a special section of the Lasting Power of Attorney, specifying whether or not they wish to be resuscitated. It must be witnessed and also registered with the Office of the Public Guardian, a division of the Court of Protection.
Coles Miller has teams of solicitors who specialise in clinical negligence and power of attorney work.
The solicitors handle medical negligence and personal injury work from all over the country as well as a wide range of private client and commercial cases in Bournemouth, Poole and Dorset.
Clinical negligence claims include allegations of surgical errors, misdiagnosis, delayed diagnosis, failure to obtain patient consent, mismanaged labour and faulty medical devices.
Dorset solicitors Coles Miller have five offices in Poole, Bournemouth, Charminster, Broadstone and Wimborne.
For more information about clinical negligence, please contact Coles Miller Solicitors Partner David Simpson, 01202 338889.
(1) Colchester General Hospital 'Dismissed Bullying Claims' Last Year, BBC News, 06 November 2013
(2) Bournemouth Hospital Accused Of Signing Dementia Patient's "Death Warrant", Daily Echo Bournemouth, 05 November 2013
-Ends-
Notes For Editors
Coles Miller is one of Dorset's leading law firms with offices in:

Poole - (01202) 673011
Charminster - (01202) 511512
Bournemouth - (01202) 293226
Broadstone - (01202) 694891
Wimborne - (01202) 935039
Coles Miller is one the largest law firms in the region with 14 Partners and around 110 staff. It traces its history back to the late 1920s.
As well as providing a full legal service for the private client, the firm also has one of the largest dedicated commercial departments in the Bournemouth and Poole area.