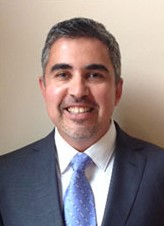 EDEN PRAIRIE, Minn. (PRWEB) August 14, 2020
Experienced periodontist Dr. Andres R. Sanchez and prosthodontist Dr. Eleni Voltidi of PerioWest now provide more personalized and comprehensive treatment for patients with missing teeth. The team completes all surgical and restorative phases of dental implant treatment in a single location at their Eden Prairie, MN practice, providing patients with greater levels of convenience and safety during the COVID-19 pandemic.
PerioWest specializes in comprehensive dental implant treatment for patients with any number of missing teeth. Recently welcoming esteemed prosthodontist Dr. Voltidi to the team of implant specialists allows the practice to provide custom restorations in-house, in addition to tooth extractions, gum disease therapy, bone grafting, and implant surgery, all from the same practice location. Patients can enjoy even greater quality and efficiency of dental implant care from a single team of dedicated specialists who collaborate to create personalized and comprehensive treatments. With both periodontal and prosthodontic expertise, the team consistently exceeds patient expectations with innovative dental implant treatment, including same-day dental implants, for one, several, or all missing teeth.
Dental implants make it possible for patients to restore dental function for healthy eating, a complete smile for proper aesthetics, and confidence in strong, stable teeth. With the restored ability to bite and chew a variety of foods, patients can improve their oral and overall health during the COVID-19 pandemic with a nutritional diet. Proper physical health and a healthy immune system are critical in the body's fight against dangerous infections and viruses. Dental implants can also restore a patient's sense of confidence and self-esteem, helping them return to an active and social life, and an overall better quality of life.
The PerioWest team is excited to be able to offer even more comprehensive treatment at their practice so they can provide this life-changing solution efficiently and predictably. They also encourage patients to seek their treatments, which are all completed in a single location, to minimize multiple in-person appointments and help limit the spread of COVID-19. In addition to providing safe and calming treatment experiences, the PerioWest team takes advanced sanitization measures based on the most up-to-date Centers for Disease Control and Prevention (CDC) guidelines.
Patients with missing teeth interested in receiving comprehensive dental implant treatment from one specialized team in Eden Prairie, MN can contact PerioWest by calling 952-567-7457 or visiting http://www.periowestmn.com.
About the Practice
PerioWest is a periodontal practice offering personalized dental care for patients in Eden Prairie, MN and the Twin Cities areas. Dr. Andres R. Sanchez received his Certificate & Master's Degree in Periodontics from the prestigious Mayo Clinic in Minnesota. He is a board-certified periodontist and a Diplomate of the American Board of Periodontology. In addition, Dr. Sanchez has been involved as a primary author in more than ten scientific papers published in major periodontal and implant dentistry journals. His associate, Dr. Eleni Voltidi is a prosthodontist who completed her Fellowship in Dental Oncology and Maxillofacial Prosthetics from the prestigious Mayo Clinic in Minnesota. PerioWest provides state-of-the-art dental implant treatment, LANAP® laser therapy, and advanced periodontal care to Eden Prairie, MN and the Twin Cities areas. To learn more about Dr. Sanchez and the services provided at PerioWest, please visit the practice website at http://www.periowestmn.com or call 952-567-7457.