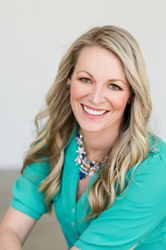 Using guided implant surgery, Dr. Cotey is able to offer reduced treatment time, minimal recovery time and longer lasting results for a lifetime of smiles.
Verona, WI (PRWEB) September 19, 2018
Dr. Angela Cotey, a well-respected and highly trained local dentist serving the Verona region, has announced available openings for individuals who have lost at least one natural tooth. Dr. Cotey regularly offers a variety of dental implant and other tooth replacement treatments, personalized for each patients' individual needs. Using the latest technology, Dr. Cotey and her team also use advanced imaging and specialized software to digitally plan each dental implant surgery before treatment even begins.
The issue of missing teeth is a common one across the nation. As the American College of Prosthodontics notes, roughly 120 million citizens are without at least one tooth. A full 36 million are without any teeth, a condition known as edentulism. Without intervention, these missing spots in the mouth can lead to long-term health issues including periodontal disease, bone loss, gum recession and related systemic concerns.
Dental implants have arisen as a popular, safe method to permanently replace missing teeth. They must be carefully placed by a dentist with extensive expertise like Dr. Cotey in order to see ideal long-lasting results. When properly placed and continually cared for and monitored, dental implants have a significant lifespan of at least 20 years.
To help her achieve strong results for her patients in need of tooth replacement in Verona and surrounding areas, Dr. Cotey uses guided dental implant surgery to precisely place dental implants. Using modern imaging, she is able to capture detailed images of each patient's oral structures. This information is then used to digitally plan the precise placement of each dental implant and its proper location in the jawbone. Using guided implant surgery, Dr. Cotey is able to offer reduced treatment time, minimal recovery time and longer lasting results for a lifetime of smiles.
In some cases, treatments such as bone grafting are necessary prior to surgical tooth replacement in Verona, WI, which Dr. Cotey also offers onsite at her office. However, because each patient's situation is unique, Dr. Cotey recommends a thorough evaluation from a technologically advanced office with the latest diagnostic techniques. She invites interested individuals to contact her office at 608-433-2102 to set up an appointment to discuss personal goals and past oral health history and learn if dental implants are the best solution for their tooth loss.
About the Dentist
Dr. Angela Cotey is a general dentist offering personalized dental care to patients in Mount Horeb, WI. Dr. Cotey and her entire team take pride in offering the latest advancements in dentistry and dental technology to ensure each patient enjoys a comfortable experience with long-lasting results. Dr. Cotey combines advanced dentistry with a fun and friendly style. She is a member of numerous professional organizations including the American Dental Association, the Wisconsin Dental Association, Fellow in the Academy of General Dentistry and current President of the Wisconsin Dental Study Club and Madison Dental Progress Forum. To learn more about Dr. Cotey or the services she offers, please visit her website at http://www.villagesmilecare.com or call 608-433-2102 to schedule an appointment.