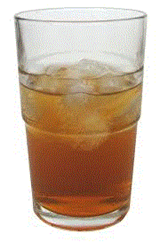 While kombucha tea may perhaps have some health benefits, the popular drinks made from it are probably just as problematic for teeth as sugary sodas and energy drinks.
WEST COVINA, Calif. (PRWEB) May 03, 2019
An April 23 article on Salon detailed yet another health fad that may not be as promising as its marketing suggests: kombucha, a popular tea-based fermented drink. The drink is said to aid in a variety of health-related areas including digestion, inflammation, and stress management; however, whether these claims are scientifically sound are presently debatable. Moreover, the article explains that there is one extremely clear effect of consuming most commercially available kombucha beverages – the high sugar content and acid they contain can definitely damage teeth if they are consumed excessively. A-Z Dental Care says that, while kombucha tea may have some health benefits, the popular drinks are probably just as problematic for teeth as sugary sodas and energy drinks.
The clinic says that when someone drinks a sugary, often carbonated, and acidic drink like kombucha, it creates a hospitable environment for harmful bacteria in the mouth. It adds that these bacteria then produce waste products that are harmful to teeth enamel. The clinic says that this phenomenon can lead to a variety of problems including cavities and tooth decay; if the problems are then left unattended, the results can be a great deal more serious, the clinic warns. A-Z Dental Care adds that damage to the tooth's enamel can be mitigated by drinking fewer sugary or acidic drinks overall (including fruit juice), following up any such drink with water and by regular brushing – but not before waiting at least 30 minutes to give teeth enamel time to re-mineralize.
In the event that someone has consumed a great many of these drinks and is concerned about damage or staining, the clinic recommends visiting a dental professional to discuss treatment options. Cavities tend to be the most common ailments that result from too much sugar, but luckily the clinic adds that these are among the most routine conditions to treat – but the important thing is to ensure that they are, in fact, treated. Generally speaking, A-Z Dental Care says that it encourages patients to visit their dentist regularly. While it may be tempting to skip that next dental visit, the clinic says that doing so could let a potentially minor problem spiral into something more serious.
Interested readers who would like to hear more about A-Z Dental Care and their services should visit the dental clinic's website at https://www.atozdentalcare.com/. A-Z Dental Care's office can also be reached at (626) 966-8408. Their office is open Monday through Saturday and their friendly representatives are happy to help you schedule appointments or answer any questions.