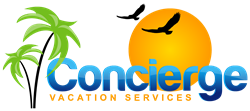 Miami, FL (PRWEB) May 19, 2015
Concierge Vacation Services is one of the top vacation providers out there and prides itself on offering an exclusive roster of wonderful resorts and hotels for vacationers to choose from. Each and every one offers a luxurious experience that will make for a wonderful vacation memory.
Concierge Vacation Services knows there are so many choices for vacationers to choose from when spending time in the city of Chicago that they just might want to plan another trip to the area soon in order to see even more of this wonderful place. Here are just a couple ideas about some of the most interesting events that are coming up for visitors to indulge in during their vacation.

Art Festival: All those who love all things art-related will enjoy spending time at the Deerfield Festival of Fine Arts. Crafts, music, and a lot of kid-friendly activities make this the perfect family friendly activity to enjoy. (May 30-31, Deerfield Rd & Park Ave).
Wine Tasting: Visitors who attend this exciting event will get the chance to try more than a dozen delicious wines at the Lincoln Park Wine Festival. Visit different tents for an out of this world taste-test experience of different food and desserts, along with enjoying live music and more. (May 30-31, Jonquil Playlot Park).
Pet Parade: Kids of all ages and adults as well will have fun at this event. The LaGrange Pet Parade features a fun marching band that plays tunes for those who bring out their favorite animals to participate. This year's costume contest will be a tough race, so be sure to dress to impress while enjoying all the floats, clowns and candy. (May 30, Cossitt Ave & LaGrange Road)
Concierge Vacation Services offers travelers key advice about some of the best destinations to visit for a fun vacation, and that is why they recommend a visit to Chicago. Not only is the city full of fun things to do, there are a lot of sightseeing opportunities as well. For more helpful vacation planning information, visit Concierge Vacation Services online at http://conciergevacationservices.com/.
###
Press release distributed by JW Maxx Solutions, a leader in content management solutions.