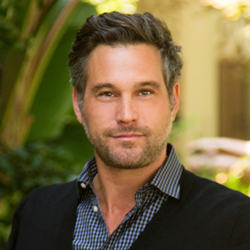 Our mission is to serve our clients and communities with integrity and purpose, and our people-first culture is based on transparency and clear communication
LOS ANGELES (PRWEB) September 28, 2021
Concrete Real Estate today announced its partnership with Side, the only real estate technology company that exclusively partners with high-performing agents, teams, and independent brokerages to transform them into market-leading boutique brands and businesses. The alliance will ensure that Concrete Real Estate, a firm that serves and guides with a client-first philosophy, is powered by the most advanced platform in the industry.
Concrete Real Estate was founded by Scott Gorelick, considered one of The Valley's most knowledgeable real estate professionals with expertise in commercial and residential property investments. Gorelick has more than 30 years of experience and 25 years of licensure, and he has managed over 700 transactions totaling more than $2 billion. Looking to create real value for agents, Gorelick has developed a unique business model that turns them into owners. Concrete Real Estate agents have access to an exclusive multifamily and retail holding portfolio that helps them create passive income through investments, and ultimately, a property-driven retirement portfolio.
"People say you're only as good as your last sale, but no one is focusing on helping agents retire when they are done selling," said Gorelick. "Concrete is going to build its agents to be better than their last sale by helping them to own property, not just sell it."
Concrete Real Estate specializes in complex transactions throughout The Valley, including property entitlements, re-entitlements, use changes, condo conversions, commercial property regulations, and historical designations. It's currently developing two single-family projects in Encino totaling more than $30 million, which Gorelick believes to be indicative of both the strength of the market and his commitment to investing in the neighborhoods he serves.
"We're excited to be a real estate sales and development hybrid that puts money into the neighborhoods we serve," he said. "At 16,500 and 20,000 square feet, our high-profile Encino development projects have a real shot at commanding the highest prices The Valley has ever seen."
Partnering with Side will ensure Concrete Real Estate remains on the cutting edge of the evolving real estate market while continuing to deliver premium services to its clients. Side works behind the scenes, supporting Concrete Real Estate with a one-of-a-kind brokerage platform that includes proprietary technology, transaction management, branding and marketing services, public relations, legal support, lead generation, vendor management, infrastructure solutions, and more. Additionally, Concrete Real Estate will join an exclusive group of Side partners, tapping into an expansive network from coast to coast.
"Our mission is to serve our clients and communities with integrity and purpose, and our people-first culture is based on transparency and clear communication," said Gorelick. "Thanks to our partnership with Side, our local expertise and market insight are backed by the world-class tech and support that today's industry requires."
Side is led by experienced industry professionals and world-class engineers who develop technology designed to improve agent productivity and enhance the client experience. Based on its belief that homeownership is a fundamental human right, Side is on a mission to improve the public good by providing top-performing real estate agents, teams, and indie brokerages with the best system, support, service, experience, and results.
About Concrete Real Estate
Concrete Real Estate is a real estate sales and development hybrid with expertise in every aspect of the industry. After managing over 700 successful transactions totaling more than $2 billion, its agents can fill in every gap and give clients every edge with broad knowledge, deep expertise, and steadfast guidance. A people-first, community-centric firm, Concrete Real Estate invests in the neighborhoods it serves and helps agents build property-driven retirement portfolios. To learn more, visit http://www.concreterealestateco.com.
About Side
Side transforms high-performing agents, teams, and independent brokerages into successful businesses and boutique brands that are 100% agent-owned. Side exclusively partners with the best agents, empowering them with proprietary technology and a premier support team so they can be more productive, grow their business, and focus on serving their clients. Side is headquartered in San Francisco. For more information, visit http://www.sideinc.com.