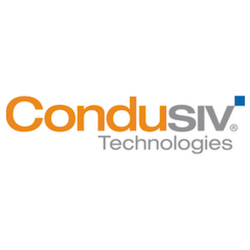 "Undelete fills the gaps and provides a first line of defense since Undelete provides true continuous data protection for easy recovery of individual files. Undelete is tailored for quick recovery of single files that are lost or overwritten."
GLENDALE, Calif. (PRWEB) November 14, 2018
Condusiv Technologies announces the release of Undelete 11, which dramatically enhances the capabilities of the company's industry-leading Undelete series of data protection and recovery software. New functionality in Undelete 11 makes file recovery easier, faster, provides version protection for custom file types as well as cloud support to offer additional protection from security threats like ransomware. "In any computerized environment," says Condusiv CEO James D'Arezzo, "inadvertent file deletions are a fact of life." D'Arezzo, whose company is a world leader in I/O reduction and SQL database performance, adds, "System managers—and where appropriate, individual users—should be able to restore deleted materials, including different versions of the same file, quickly, accurately, safely, and without the need for extensive IT staff involvement."
"Help! I just deleted a file from the network drive!" That's a support call any IT professional knows all too well. "When I hear that organizations are relying only on backups or snapshots or even 'the cloud' as a complete data protection solution, I cringe," says D'Arezzo. "That leaves too many gaps for a modern data center. Undelete fills the gaps and provides a first line of defense since Undelete provides true continuous data protection for easy recovery of individual files. Undelete is tailored for quick recovery of single files that are lost or overwritten."
Traditional data recovery measures such as backups or snapshots, notes D'Arezzo, can require hours to restore a single file, during which time IT personnel are pulled away from more productive activities. Backups, moreover, do not capture changes made since the last backup, so work performed during the time between backups is not recoverable or protected. While snapshots can fill some of these gaps, scheduling constant snapshots and managing space utilization only adds to the system administrator's workload.
With Undelete 11, when a file is deleted—including files deleted or overwritten from shared network folders or deleted by the Windows command prompt—it is automatically captured and stored in the Undelete Recovery Bin. The Server, Professional, and Client editions of Undelete provide access to Recovery Bins on remote computers, allowing IT staff or users to recover deleted files across the network. This makes it unnecessary to search backups or Windows shadow copies when a user accidentally deletes a file from the server. Undelete's own "search" feature enables the user to search a drive or directory for files that were previously deleted, enabling the restoration of files that were deleted even before Undelete was installed.
Over 50,000 organizations rely on Undelete for instant file recovery. "We frequently hear customers say, "Undelete Saved the Day!" by being able to recover files they never thought they would be able to get back, and Undelete recovered them instantly," added D'Arezzo.
New Undelete 11 Features

Recovery Bin – Provides complete file protection by capturing all deleted files, including files deleted from network shares, allowing instant recovery with just a few clicks.
(New) New User Interface – Easy to use, simple to navigate and intuitive – Familiar File Explorer-like interface makes finding and recovering deleted files even easier.
Version Protection for Microsoft Office files – Captures old versions of Microsoft Office files allowing recovery on intermediate versions of documents.
(New) Expanded File Version Protection – File versioning has been expanded to include custom file types in addition to Microsoft Office files such as CAD, Photoshop files, PDFs and more. Simply customize what files types you want to apply version protection to in settings.
(New) Enhanced Search Features – Easy to search for deleted files by multiple criteria. One button search wizard. New capabilities include options to search by a date range, deleted by a particular person or from a specific folder.
(New) Faster Search and Recovery – the speed of search and recovery has been improved.
(New) Cloud Support – The Recovery Bin can now be stored in the cloud using OneDrive and other popular file hosting services for additional protection from security threats like ransomware.
(New) Inclusion List – Provides the ability to customize only specific deleted files, folders or file types to be saved by Undelete.
(New) Drag and Drop – Users can drag and drop files from their local Recovery Bin to a local drive.
Dig Deeper/Emergency Undelete – Recover files deleted before Undelete was installed.
Secure Delete® – In compliance with corporate governance or governmental regulatory requirements for secure data deletion, securely erase files deleted so they are virtually unrecoverable. Using a bit pattern specified by the National Security Agency (NSA) for the Department of Defense, SecureDelete not only deletes a file but overwrites the disk space the file previously occupied making it virtually impossible for anyone to access. This is an important feature to assist with right to be forgotten provisions in regulations, such as in the GDPR.
Wipe Free Space – Securely erase free space so remnants of data cannot be recovered.
Supports removable disks such as ZIP drives, Flash or Thumb Drives and Memory Cards
(New) Windows Desktops Themes – Your favorite Desktop Theme is now supported in Undelete Professional edition.
Available Undelete Editions
Undelete 11 Server – Protects server files, including those deleted by network clients from a centralized management console
Undelete 11 Desktop Client – Allows a user on connected laptops, workstations and VMs to recover their own files from Undelete Server recovery bins
Undelete 11 Professional – Protects locally stored files and allows files to be recovered from Undelete Server recovery bins
Undelete 11 Home – Provides comprehensive protection of locally stored files
"Our overall goal at Condusiv," says D'Arezzo, "is to enable IT professionals to process more data in less time. As a sure, secure, highly flexible data protection and recovery solution, new Undelete 11 is an important part of fulfilling that mission."
Availability: NEW Undelete 11 will be shipping in December 2018. Condusiv is announcing that customers can buy Undelete 10 now and new Undelete 11 will be sent to them automatically for free once it is shipping.
For more information see: http://www.condusiv.com
Follow us on Twitter and Like Us on Facebook.
About Condusiv® Technologies
Condusiv Technologies is the world leader in software-only storage performance solutions for virtual and physical server environments, enabling systems to process more data in less time for faster application performance. Condusiv guarantees to solve the toughest application performance challenges with faster-than-new performance via V-locity® for virtual servers and Diskeeper® or SSDkeeper® for physical servers and PCs. Undelete for data protection and instant recovery. With over 100 million licenses sold, Condusiv solutions are used by 90% of Fortune 1000 companies and almost three-quarters of Forbes Global 100 companies to increase business productivity and reduce data center costs while extending the life of existing hardware. Condusiv CEO Jim D'Arezzo has had a long and distinguished career in the high-tech arena.
Condusiv was founded in 1981 by Craig Jensen as Executive Software. Over 37 years, he has taken the thought leadership in file system management and caching and transformed it into enterprise software. For more information, visit http://www.condusiv.com.