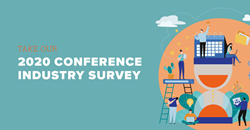 MADISON, Wis. (PRWEB) October 17, 2019
Omnipress, provider of print and digital content solutions for associations and other organizations, publishes its well-known State of the Conference Industry Report using data compiled from an online survey of association professionals, a majority of whom are primarily responsible for conference planning. The goal of the report is to provide peer-to-peer benchmarking as well as ideas and trends associations can use in strategic planning sessions.
For instance, the 2019 Report, which was published earlier this year, highlighted some of the following noteworthy trends:

With member demographics more diverse than ever, associations continue to increase the number of content formats they provide to attendees for a single event
As a result, meeting planners are spending more time simply managing content, and less time to use this content to help drive member growth
At the same time, there are significant opportunities to use the educational content sourced for a conference to achieve objectives in other areas of the organization—particularly as it relates to connecting with young professionals
In fact, generational preparedness continues to be a significant area of opportunity for most associations
The conversation is shifting away from whether to deliver print or digital content, toward potentially more complex educational trends—like mobile and micro-learning—that could ultimately impact how the conference is structured
What insights will be gained in 2020? Conference planners and association professionals are encouraged to contribute to next year's report by completing a 7-minute online survey. The results will be featured in Omnipress' 2020 State of the Industry Report, to be published in late January.
Complete the survey here. To see a copy of the 2019 Report, download a free copy here.
About Omnipress:
Omnipress was founded over 40 years ago to help associations and other organizations simplify the process of collecting, producing and distributing print and digital educational content for their members, attendees, learners and staff.