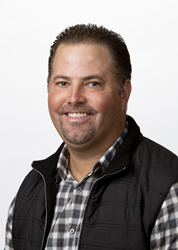 Commitment to quality and providing the best opportunities for staff to learn and grow, are integral to Confluent Health's way of doing business. That's why this partnership was forged.-- David Todd, Founder/President of Advanced and Preferred Physical Therapy
LOUISVILLE, Ky. (PRWEB) November 11, 2020
Confluent Health is proud to announce its newest partnership with Advanced Physical Therapy and Preferred Physical Therapy, a therapist and employee-owned outpatient physical therapy practice with 29 locations throughout Kansas and Missouri.
"Since Advanced and Preferred Physical Therapy was founded in 2004, we have remained committed to building relationships for life. To us, providing top-notch, quality patient care to everyone who walks through our doors is more than a motto, it's part of our culture," said Founder and President, David Todd, PT. "That commitment to quality and providing the best opportunities for staff to learn and grow, are integral to Confluent Health's way of doing business. That's why this partnership was forged. We are so excited to continue to grow with Confluent Health in the communities we serve."
The agreement, effective immediately, maintains Advanced and Preferred Physical Therapy brand while allowing them access to Confluent Health's shared management services, including accounting and finance, talent acquisition, marketing, and staff development opportunities. Through Confluent Health, Advanced and Preferred Physical Therapy clinicians will also have greater access to Evidence In Motion's nationally recognized physical therapy education programs and the financial support to fuel further expansion across the region.
"This partnership is founded on strong leadership from David and the Advanced and Preferred Physical Therapy team. We are looking forward to bringing such an outstanding group of clinicians into the Confluent Family," said Confluent Health President and CEO Larry Benz, PT, DPT, OCS, MBA, MAPP. "Further, Confluent Health's unique ownership model will be welcoming 26 local Advanced and Preferred employees and physical therapists into the partnership as owners."
Combining Confluent Health's shared management services with Advanced and Preferred Physical Therapy's culture and mission will make for a strong match for continued the best quality patient care, regional growth and success.
For more information on Advanced and Preferred Physical Therapy, please visit http://www.aptclinics.com and http://www.preferredptkc.com. To learn more about Confluent Health, visit http://www.GoConfluent.com.
About Confluent Health:
Confluent Health is a Louisville, Kentucky-based private equity holding company focused on creating a healthcare system that recognizes physical and occupational therapy providers as the Best First Choice for preventing and managing musculoskeletal and movement disorders. Confluent Health offers the following management services: evidence-based practice, patient loyalty, regulatory assurance, marketing and branding, clinic operations, hiring and retention, strategy, accounting and finance, and customer service to BreakThrough Physical Therapy, El Paso Physical Therapy Specialists, Evidence In Motion, Fit For Work, Baton Rouge Physical Therapy, Capitol Physical Therapy, Lake Centre for Rehab and Rehab Therapy Works, Orthopaedic and Sports Physical Therapy, Physical Therapy Central, ProActive Physical Therapy Specialists, Pappas Physical Therapy, ProRehab Physical Therapy, Redbud Physical Therapy, RET Physical Therapy Group, SporTherapy, Tallahassee Orthopaedics and Sports Physical Therapy, and Texas Physical Therapy Specialists. Together, these companies share a common ownership team and are committed to developing a learning, purpose, and coaching culture.