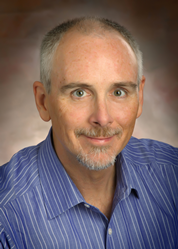 We're building a patient-first company rooted in healing and changing care pathways, which is why David's well-rounded background in healthcare business, law, banking, and healthcare are the essential mix Confluent Health needs for growth. - Larry Benz, CEO Confluent Health
LOUISVILLE, Ky. (PRWEB) March 18, 2020
Confluent Health is proud to announce a key appointment to the Board of Directors, David Jones, Jr. Jones is a highly respected global healthcare management leader with deep local roots.
Jones currently serves as the founder and managing director of Chrysalis Ventures, a private equity firm focused on middle America, where he focuses on the potential of digital and business model innovation to transform healthcare, education and human capital management. Since 1993 David has served as a director of Humana Inc., including chairing the company's board from 2005 – 2010.
"David is a titan of industry whose achievements in healthcare management are equally matched by his character. We're aligned in our commitment to delivering best-in-class patient care," said Confluent Health CEO, Dr. Larry Benz, DPT, OCS, MBA, MAPP.
"We're building a patient-first company rooted in healing and changing care pathways, which is why David's well-rounded background in healthcare business, law, banking, and healthcare are the essential mix Confluent Health needs for growth."
At Chrysalis, David has worked with some of the most exciting growth companies in the Midwest and South, including Appriss (sold to Bain Capital), Advanced Academics (sold to Devry), Tritel (merged with Telecorp and sold to AT&T Wireless), Regent Communications (sold to Jacor Communications which was sold to Clear Channel Communications), ActaMed (merged with Healtheon and then with WebMD), Tech Republic (sold to Gartner Group) and High Speed Access Corp (IPO and later sold to Charter Communications).
While Chrysalis typically invests in early- to growth-stage companies, given Jones' appointment to the board and the significant opportunity to invest in this mature, high growth business, the firm will also make a minority investment in Confluent Health. The investment follows the significant equity investment by Partners Group, the global private markets investment manager, on behalf of its clients, in Confluent Health in 2019, partnering with CEO Larry Benz and management shareholders. Partners Group, Benz, and Jones look forward to aligning on a number of strategic and value creation initiatives to support ongoing organic and acquisitive growth, including driving same-site growth, new clinic openings, expansion of M&A partnership opportunities in new and existing markets, additional partnerships with universities, and strategic and technology investments to support scalability.
"Where the Confluent family is comprised of private physical therapy practices, graduate and undergraduate education institutions and workplace injury prevention services, I know David will be a strong partner in our efforts to put the patient first," said Benz.
"Joining the Confluent Health Board of Directors is a natural fit," said Jones. "I've worked alongside Larry Benz for many years and am thrilled to be a part of Management and Partners Group's exciting vision for the company. Confluent is an example of how to prioritize top quality patient care while putting conscious efforts into growth. The company is ahead of the curve in reinventing the old model of care by prioritizing patients and actively working to change care pathways for preventing and managing musculoskeletal and movement disorders."
"We are beyond proud to have appointed David Jones Jr. to the Board of Directors at Confluent as the company continues to expand. David has an outstanding reputation as a well-rounded management leader, lending his experience in business, law, banking and healthcare, which is highly complementary to Confluent's board and management team. This is an exciting time for both the company and industry." Piotr Biezychudek, Member of Management, Partners Group, added.
About Confluent Health:
Confluent Health is a Louisville, Kentucky-based private equity holding company focused on creating a healthcare system that recognizes physical and occupational therapy providers as the Best First Choice for preventing and managing musculoskeletal and movement disorders. Confluent Health offers the following management services: evidence-based practice, patient loyalty, regulatory assurance, marketing and branding, clinic operations, hiring and retention, strategy, accounting and finance, and customer service to Baton Rouge Physical Therapy – Lake, BreakThrough Physical Therapy, Capital Physical Therapy, the Evidence In Motion family of companies, Fit For Work, Orthopedic & Sports Physical Therapy, Pappas Physical Therapy, Physical Therapy Central, ProActive Physical Therapy Specialists, ProRehab Physical Therapy, Redbud Physical Therapy, RET Physical Therapy Group, Rehab Therapy Works, Lake Center for Rehab, SporTherapy, and Texas Physical Therapy Specialists. Together, these companies share a common ownership team and are committed to developing a learning, purpose, and coaching culture.