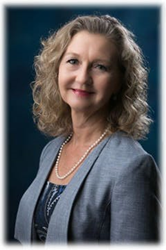 Joining the Confluent Health family will allow our practice and staff to continue this growth while keeping our Fort Bend County community at the top of our mind.- Patti Kocich, President of Physical Therapy Care & Aquatic Rehab of Fort Bend
LOUISVILLE, Ky. (PRWEB) May 12, 2021
Confluent Health has announced its newest partnership with Physical Therapy Care & Aquatic Rehab of Fort Bend (PT Care), a private and therapist-owned physical therapy practice with 2 locations within Fort Bend County, Texas.
"Over the past 18 years, PT Care has evolved its practice to treat patients from pediatrics to geriatrics from acute to chronic conditions," says President Patti Kocich, PT. "Throughout the years our practice has also grown to include state-of-the-art equipment including in-ground specialty pools within a family-oriented atmosphere."
In addition to the clinic's patient commitment, PT Care also offers a diverse list of specialties including aquatic therapy, dry needling, orthopedics, pediatrics, sports medicine, and vestibular and balance rehabilitation.
"Joining the Confluent Health family will allow our practice and staff to continue this growth while keeping our Fort Bend County community at the top of our mind."
This partnership allows for PT Care to maintain its existing brand while gaining access to Confluent Health's shared management services. These services include efficient branding, marketing and finance tools as well as continuing education programs and staff development opportunities such as Evidence In Motion, a nationally recognized physical therapy program.
"We've known about PT Care and their dedication to professional advancements and individualized care for years," says Confluent Health's President and CEO Larry Benz, PT, DPT, OCS, MBA, MAPP. "Patti and her entire team make up a leading practice in Texas and are going to add significant value as we grow together. We're proud to partner with them."
The team's commitment to evolving technologies and individualized patient care in combination with Confluent Health's experience in growth and operations will make for a positive impact in the Fort Bend County area.
For more information on PT Care, please visit https://www.ptcare.net/. To learn more about Confluent Health, visit http://www.GoConfluent.com.
###
About Confluent Health:
Confluent Health is a Louisville, Kentucky-based private holding company focused on creating a healthcare system that recognizes physical and occupational therapy providers as the Best First Choice for preventing and managing musculoskeletal and movement disorders. Confluent Health offers the following management services: evidence-based practice, patient loyalty, regulatory assurance, marketing and branding, clinic operations, hiring and retention, strategy, accounting and finance, and customer service to Advanced and Preferred Physical Therapy, Baton Rouge Physical Therapy-Lake, BreakThrough Physical Therapy, Capitol Physical Therapy, Colorado in Motion, Confluent Physical Therapy, El Paso Physical Therapy Specialists, the Evidence In Motion family of companies, Fit For Work, HPRC, Lake Center for Rehab, Mountain River Physical Therapy, OSPT, Pappas | OPT Physical Therapy, Physical Therapy Care & Aquatic Rehab of Fort Bend, Physical Therapy Central, ProActive Physical Therapy Specialists, ProRehab Physical Therapy, PTPN, Redbud Physical Therapy, Rehab Therapy Works, RET Physical Therapy Group, Shea Physical Therapy, SporTherapy, TOSPT, Texas Physical Therapy Specialists, Western Berks Physical Therapy and Wellness Group and Xcel Sports Medicine. Together, these companies share a common ownership team and are committed to developing a learning, purpose, and coaching culture.
About Physical Therapy Care & Aquatic Rehab of Fort Bend:
Physical Therapy Care & Aquatic Rehab of Fort Bend is a private and therapist-owned physical therapy practice that is focused on being the Best First Choice in preventing and managing musculoskeletal and movement disorders throughout Fort Bend County, Texas. Since opening our doors in 2003, Physical Therapy Care & Aquatic Rehab of Fort Bend has provided patients with a range of clinical expertise in aquatic therapy, orthopedics, pediatric and adult rehabilitation and sports medicine. For more information visit ptcare.net.