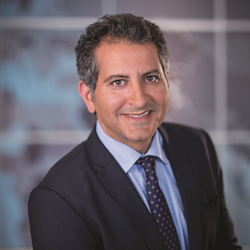 We can't wait to connect you with our network of professionals and industry key players to discuss workouts, new deals and growth.
IRVINE, Calif. (PRWEB) March 10, 2021
The team of HOTELS Magazine is bringing its long industry experience to host the Hotels Opportunities Conference at the Mandarin Oriental in Miami on March 31. The in-person event, held in a social distance friendly environment, focuses on deals, workouts and access to capital.
Moderated panels will highlight how to pivot and reinvent during COVID-19, educate about workout options, talk about how to gain access to new funding sources and finance new acquisitions, find distressed hotel deals and learn about federal and local assistance.
Keynotes include U.S. Congress woman Maria Elvira Salazar (R-FL) and hotel industry veteran Leland C. Pillsbury, founder and chairman of TLG Investment Partners. The event also features dozens of distinguished industry panelists, including Jay Shah from Hersha Hospitality Trust and John Cohlan of Margaritaville Holdings.
Network with hundreds of attendees and meet other hotel owners, investors, debt funds, senior lenders, executives, hotel brokers and others involved in the hospitality space.
"Given our success in hosting events throughout the world, we want to share our industry experience with the hospitality market across America," said Ali Jahangiri, CEO of the HOTELS Magazine. "We can't wait to connect you with our network of professionals and industry key players to discuss workouts, new deals and growth."
To register for the Hotels Opportunities Conference, please click the link:
https://www.eventbrite.com/e/hotels-opportunities-conference-workouts-distress-deals-debt-tickets-141379197987?aff=EditorialHOTELSMIAMI