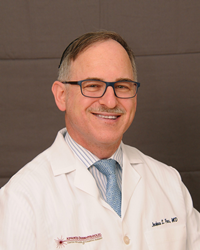 The disease is characterized by non-scarring hair loss that usually occurs in patches on the scalp and occasionally elsewhere on the body.
ROSLYN, N.Y. (PRWEB) March 15, 2021
Going, going, gone! When it comes to loss of hair, finding the right elixir to bring it back has become akin to the search for the Holy Grail, yet scientists seem closer to understanding causes of alopecia – balding -- and developing more effective strategies for treating it, says noted dermatologist Joshua Fox MD.
"But solutions cannot come quickly enough," adds Dr. Fox, founder and medical director of Advanced Dermatology, PC, and the Center for Laser & Cosmetic Surgery, with offices in New York, New Jersey, and Pennsylvania. "Not only do millions of men and women in this country experience some degree of hair loss, balding is sometimes associated with other medical disorders and can have a serious psychological effect on a person's self-image and quality of life."
Dr. Fox refers specifically to alopecia areata, which develops when the body's own immune system begins attacking the hair follicles. The disease is characterized by non-scarring hair loss that usually occurs in patches on the scalp and occasionally elsewhere on the body. Scientists call alopecia areata "the most prevalent autoimmune disorder" and one of the most common causes of hair loss – second only to androgenetic alopecia, the hereditary form of balding. Alopecia areata is oftentimes linked to psychiatric problems like depression and anxiety and to other autoimmune diseases, including rheumatoid arthritis, systemic lupus, type I diabetes, and thyroid disorders.
At least one very recent study, appearing in the Journal of Dermatology, finds an association between alopecia, especially alopecia areata, and inflammatory bowel disease.
It may not be life-threatening, but alopecia certainly is an "old" problem, with the search for a "cure" dating 3,500 years or more. The Romans blamed heavy metal helmets for the rash of balding soldiers in their military. Much more recently, studies have shown that various medical conditions, such as infections, thyroid disease, lifestyle factors – obesity, an unhealthy diet, and poor hair management and styling habits; advancing age; and family history are all risk factors for alopecia.
Balding, in fact, became news in 2020 when Congresswoman Ayanna Pressley (D-Mass.), well known for turning her Senegalese hair twists into a kind of political brand, announced she had been diagnosed as having alopecia areata and was experiencing significant hair loss. Many people are so embarrassed by their Alopecia conditions that they require wigs or hair coverings.
For some 50 million men and 30 million women in the United States, alopecia is hereditary; it is in their genes, according to the American Academy of Dermatology. Dr. Fox, however, expresses concern about a lesser-known cousin – frontal fibrosing alopecia (FFA). He cites recent reports, including a 2018 study in the British Journal of Dermatology and a scientific presentation at an American Academy of Dermatology conference, indicating that incidence of FFA is increasing at an alarming rate. Some researchers even suggest the disorder may reach epidemic proportions.
FFA primarily affects postmenopausal women and leads to scarring and permanent destruction of hair follicles. Typical signs of the disorder are balding at the frontal and temporal areas of the scalp and around the ears. Many patients also experience loss of eyebrows. Researchers suspect a possible link between FFA and use of sunscreens with zinc and facial skin-care products and moisturizers, Dr. Fox relates.
Scientists continue the scramble to find the one or two medications, therapies, or approaches that might work, and work well, for most alopecia patients – at least for patients like Cong. Pressley who have specific types of the disorder. As of today, the FDA has approved use of only two hair-loss drugs – minoxidil, which is usually applied topically, and finasteride, which is taken orally. Both medications have had varying degrees of success in promoting hair regrowth for various types of alopecia; finasteride is associated with unwanted side effects involving sexual function in men.
An article in a 2020 edition of the Journal of Investigative Dermatology Symposium Proceedings reports that clinical trials of Jak inhibitors for treatment of alopecia areata have "increased significantly." Studies have determined that Jak inhibitors – chemicals inhibiting the activity of specific enzymes that "talk" to the immune system's T-cells – can actually reverse alopecia areata, cause hair follicle stem cells to proliferate, and move hair follicles from a "resting" to a "growth" phase, Dr. Fox explains.
Meanwhile, Dr. Fox says dermatologists will continue to rely on a combination of treatment "standards," including medications – steroids, hair-growth chemicals, estrogen, and immunologic agents – given topically, orally and by intradermal injection; injections of platelet-rich plasma; low-level laser and ultraviolet light therapies to stimulate blood circulation in areas of hair loss; and hair transplantation, a procedure that does not grow new hair, but only redistributes healthy hair to bald areas.
Not all balding can be prevented, Dr. Fox emphasizes, but the risks of developing some forms of alopecia can be minimized. He offers these tips:

Avoid stressing hair with hot dryers or curlers, coloring, permanents, cosmetics filled with chemicals, and styles – like tight braids and ponytails – that pull on the hairline.
Wash regularly with basic shampoos that are right for one's hair texture.
Brush hair gently with full strokes – from the scalp to the ends of the hair; use a brush that does not tear the hair.
Massage the scalp frequently to promote blood circulation and hair growth might help.
Improve your diet. Eat raw vegetables and foods rich in protein and vitamin A.
If you do notice some hair loss, contact a dermatologist for examination; treatment, if needed; and advice.
Some suggest Nutrafol which may help stimulate hair growth.
"The Holy Grail of hair regrowth is still out there. As physicians and scientists, we intend to find it -- eventually," says Dr. Fox.
Joshua Fox, MD, FAAD, is a dermatologist, with specialty interest in cosmetic surgery, laser procedures and the treatment of skin cancers. In practice for nearly 40 years, Dr. Fox is the recipient of numerous professional and research honors, including the Husic Award for most outstanding research. He founded Advanced Dermatology P.C. and the Center for Laser and Cosmetic Surgery (New York, New Jersey, and Pennsylvania) in 1986, turning it into one of the leading dermatology centers in the nation. http://www.advanceddermatologypc.com.