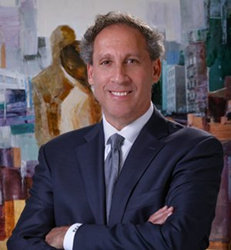 STAMFORD, Conn. (PRWEB) October 19, 2020
Attorney Russell Berkowitz, the founder of Berkowitz Hanna, a renowned Connecticut personal injury and medical malpractice law firm, was recently recertified as a Board Certified Civil Trial Advocate by the National Board of Trial Advocacy. As a tireless advocate for the injured, Attorney Berkowitz humbly accepts this recertification and vows to continue providing Connecticut accident victims with the compassionate and skillful representation that earned him this honor.
The National Board of Trial Advocacy is the first attorney board certifying agency that was accredited by the American Bar Association. Founded in 1977, the organization recognizes the critical role attorneys play in their clients' lives and society as a whole. Not every lawyer possesses the knowledge, experience, and expertise necessary to excel in their field. The National Board of Trial Advocacy is committed to recognizing those outstanding attorneys who do. The National Board of Trial Advocacy certifies attorneys in the following practice areas: Civil Practice Advocacy, Civil Trial Law, Family Trial Law, Criminal Trial Law, Social Security Disability Law, and Truck Accident Law.
Attorney Berkowitz is widely respected as a premier Connecticut medical malpractice attorney. Through his diligent and skillful representation, he frequently secures sizable damages awards for those who have suffered serious injuries at the hands of negligent healthcare providers. Some of the common cases that Attorney Berkowitz handles includes those involving birth injuries, brain injuries, spinal cord injuries, cancer misdiagnosis, and more. He also represents family members of those who tragically died as a result of medical negligence.
In addition to medical negligence claims, Russell Berkowitz also represents a large group of retired National Football League players in a class-action lawsuit. The case is based on the severe and irreversible brain injuries these players suffered while playing in the NFL. Attorney Berkowitz started the Berkowitz and Hanna Charitable Fund, which works with various non-profit organizations that assist those living with all types of physical and mental disabilities, and women and children who are at risk.
About Berkowitz Hanna
The law firm of Berkowitz Hanna is composed of a respected group of experienced Connecticut personal injury attorneys, known for obtaining exceptional results for their clients. With offices conveniently located across Connecticut in Stamford, Danbury, Bridgeport, and Shelton, Berkowitz Hanna attorneys provide dedicated representation to clients across the state in all types of personal injury and medical malpractice claims. Russell Berkowitz, and the other advocates at Berkowitz Hanna, can be reached by phone, email, or live chat.
CONTACT:
Russell Berkowitz
Berkowitz Hanna LLC
1177 Summer St 4th Floor
Stamford, CT 06905
(203) 324-7909
https://berkowitzlawfirm.com/