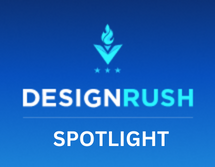 MIAMI (PRWEB) November 04, 2022
Today, employing IT solutions is the key to staying competitive and meeting customers' expectations. Even small businesses growing on a tight budget take advantage of IT solutions – ConnectWise reported that the SMB market is projected to spend over $90 billion on managed IT services between 2021 and 2026.
DesignRush, a B2B marketplace connecting businesses with agencies, interviewed Connectwise Chief Customer Officer Craig Fulton to learn how the company's IT offerings benefit small and medium businesses and the success of its global IT community.
Interview highlights include:

ConnectWise's major challenges when building the IT Nation community
The most notable members of the community and their contribution
How the company leverages IT nation for marketing purposes
The importance of constant training and being a thought leader in the IT industry
The acquisition of Wise-Sync and how it impacts their long-term vision
Read about this and more in the full Spotlight interview.
About DesignRush:
DesignRush.com is a B2B marketplace connecting businesses with agencies through expert reviews and agency ranking lists, awards, knowledge resources, and personalized agency recommendations for vetted projects.