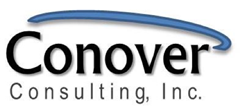 ORANGE COUNTY, Calif. (PRWEB) March 26, 2020
Conover Consulting Inc. is pleased to announce the launch of the new website http://www.conoverconsulting.com intended to showcase the capabilities of Laura Conover, its principal. The refreshed website offers easier to find information, faster to navigate capabilities, as well as a more user-friendly interface.
Conover Consulting, Inc. has built a reputation around Conover's remarkable skillset. An introvert/extrovert hybrid, she excels at navigating each business' biggest expense: employee pay. She does so via data analysis, focusing on pay scales, incentive plans, compensation structures, and pay equity compliance.
Meanwhile, Conover's high emotional intelligence quotient (EQ) lends itself to leadership and cultural development. For instance, to combat employee churn, Conover deploys quantifiable assessments to ascertain and correct organizations' qualitative weaknesses, including lack of communication, stagnant compensation, and unfulfilling work.
Through its upgraded new site, Conover Consulting aims to offer visitors a simple, stress-free way of learning more about the company's services as well as its solutions promoting ROI. This new site enables visitors to browse vital information in a straight-forward manner. More responsive and interactive, it also provides access to recent blogs evidencing thought leadership.
For more than 25 years, Conover has provided invaluable expertise to companies in numerous industries, including non-profit organizations. Using the "numbers" side of her business acumen, married with her "people" skills, she integrates compensation, leadership, and culture to help her clients triumph in the never-ending talent war.
According to Conover, "People still make all the difference in every company. Want to win and keep great talent? Then you need true leadership — and a strong culture where people are thrilled to contribute."
A recognized expert in her field, Conover has been profiled in Forbes for her insights into compensation, culture, and leadership. Additionally, the United States Equal Employment Opportunity Commission has appointed her to consult on compensation matters, including a violation with the Equal Pay Act and Title VII of the Civil Rights Act in the Fall of 2017.
Conover Consulting leverages Townsend Leadership methodologies to build tomorrow's leaders and align winning cultures. She has also testified in litigation matters (plaintiff and defense) relating to compensation and employment, including for Fortune 50 companies. Her litigation support and research assisted in over 100 cases as an associate of Phillips, Fractor, & Company.
Conover's real-world management experience, combined with specialized knowledge and expertise, provides her a unique business pedigree. A Certified Compensation Professional (CCP) through World at Work, she holds a B.A. in Economics from Grinnell College and earned her MBA from San Diego State University. An in-demand speaker for businesses groups, she keynotes on the intersection between HR, pay, and leadership.
###
For more information about Conover Consulting and the services offered, please visit http://www.conoverconsulting.com or call 949-388-3200.