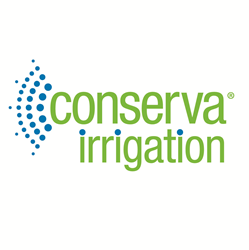 "We are excited to have Tim as one of our newest franchisees," announced Jake Mathre, Director of Franchise Operations for Conserva Irrigation. "He has an amazing business background, and his deep commitment to his community will make him a very successful Conserva franchisee."
RICHMOND, Va. (PRWEB) February 27, 2020
Conserva Irrigation is happy to announce that Tim McVicker will be opening a new franchise location on March 2, 2020, serving the greater Charleston area.
Known as Conserva Irrigation of Greater Charleston, McVicker will lead the team of irrigation designers and technicians in repair, maintenance, and installation of home and commercial irrigation systems.
Some of the Greater Charleston areas that Conserva Irrigation will serve include Charleston, North Charleston, Summerville, Folly Beach, Isle of Palms, Mount Pleasant, Kiawah and Sullivan's Island.
"We are excited to have Tim as one of our newest franchisees," announced Jake Mathre, Director of Franchise Operations for Conserva Irrigation. "He has an amazing business background, and his deep commitment to his community will make him a very successful Conserva franchisee."
Conserva Irrigation of Greater Charleston is currently the second location for the state of South Carolina. Before purchasing Conserva Irrigation of Greater Charleston, McVicker worked in human resources and operations.
A native of South Carolina, McVicker relocated to Charleston in 2010. He and his wife Sarah, reside in West Ashley and are foster parents. Tim is also a woodworking hobbyist and enjoys volunteering with local youth sports programs. His wife is a child psychiatrist and enjoys travel and eating at the many wonderful restaurants throughout the Low Country. Both McVicker and his wife are thankful for the support and generosity of their community and look forward to serving the Charleston area in their new role as Conserva Irrigation franchisees.
Conserva Irrigation established in 2015, is an irrigation franchise focused on repair and maintenance of commercial and residential sprinkler systems. Founded on the principles of water conservation, Conserva employs a 12-point sprinkler system inspection designed to identify system inefficiencies and eliminate water waste. As a part of Outdoor Living Brands, Conserva Irrigation is your sprinkler system caretaker.
Entrepreneur magazine ranks Conserva Irrigation among the top 500 franchises in the U.S. on their Franchise 500 List. Conserva's news and rankings have been among the pages in Turf Magazine, Landscape Management, Irrigation and Green Industry Magazine and Franchise Times.