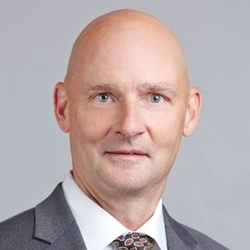 "Robin Ashby is an expert in ICFR and SOX, having extensive finance, risk and IT experience, from both Big 4 and public companies" commented Dan French, CEO at Consider Solutions
LONDON (PRWEB) February 28, 2021
Financial and IT control deficiencies remain a major challenge.
Despite huge investments in digitization over recent years, the problem isn't going away.
A recent survey noted that even users of the latest, leading cloud ERP solutions do not display consistently higher percentages of automated controls than users of older ERP versions.
Despite hope and expectation, these types of deficiencies remain remarkably constant over the years, but addressing them is getting more complex.
Consider Solutions research also revealed;

62% of companies feel that manual process controls are their biggest single, current concern.
32% of ICFR/SOX deficiencies are Information System related
What is the Shape of your next ICFR / SOX Deficiency?
We will be in conversation in a live streamed webcast with special guest Robin Ashby, Audit Director – Internal Controls at Qurate Retail Group, the $10bn company behind QVC and the Third Way to Shop®
Join us on March 15th 2021, at 8am Pacific, 11am Eastern, 4pm GMT, 5pm CET
More details and registration (free of charge) click here