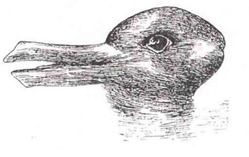 "Steve Standring is a high integrity leader in the industry with a unique perspective, we welcome his experience and knowledge"
LONDON (PRWEB) January 05, 2021
80% of companies claim disappointment with the results of their P2P technology investments.
Source to Pay (S2P) and Purchase to Pay (P2P) rightly get focused attention as processes that can benefit from digitization. This attention is focused with the hope of achieving a particular "aspiration state" for the S2P and P2P process, that typically includes one or more of the following;

Reduce maverick spend "improve PO compliance"
Reduce cycle time of process - "make buying simple"
Reduce cost of goods and services "improve contract compliance and vendor oversight"
Reduce effort and cost of process operation "eliminate unnecessary (manual) tasks"
Optimize working capital "agree and execute optimal payment terms"
Manage risk "maintain visibility over supply, master data, cash, conflicts of interest etc"
There are a plethora technologies and solutions that claim to be the "silver bullet" to help achieve them. The reality is more complex and nuanced and there are compromises and trade-offs that are rarely explained in the RFP and selection process.
In welcoming the special guest speaker for this event, Dan French, Founder & CEO at Consider Solutions said "Steve Standring is a high integrity leader in the industry, with extensive experience in the Purchase to Pay domain, from e-Procurement, P2P suites, dynamic discounting, supply chain finance. e-invoicing, and more. Steve has a unique perspective and we welcome his experience and knowledge".
A former senior executive in the software industry that serves the Shared Services, GBS and S2P/P2P market, Steve will offer a "peek behind the curtain" at the facts, myths and realities of the various approaches and solutions.
The webcast "Digitisation Disappointment in P2P – What is Behind the Curtain?" is scheduled for Wednesday 27th January at 8am Pacific, 11am Eastern, 4pm GMT and 5pm CET.
For more details and registration go to https://register.gotowebinar.com/register/1636606976997577997