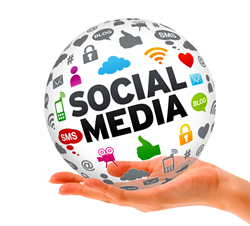 League City, Texas (PRWEB) June 19, 2016
Representatives with Expert Heavy Equipment announced today it has eliminated most traditional marketing vehicles. Expert Heavy Equipment (EHE) Owner Milissa Wise explained that social media is the fox in the hen house for the acceleration of change within the umbrella of marketing.
"Seventy percent of consumers trust brand recommendations from friends, but only 10% trust advertising, according to Forrester Research." Wise explained that marketing through social media outlets like Facebook enable EHE to connect direct and personally to the consumer. The individuals feeds are created based on wants, needs, interests and desires. Both EHE and it's potential future customers will both benefit as it will be need based for both the company and the customer. Wise continued that the climate has changed and the benefits for the buyers directly impact their pocket-book.
Wise continued to explain that the marketing initiative is not solely focused on new clients, but connecting and creating relationships with sellers as well. EHE has targeted Facebook campaigns focusing on education for the seller. Sellers don't have to spend money on traditional print and online marketing, they don't have to take numerous telephone calls; they don't have to go through the tedious process of negotiating, because EHE will always offer the current quick sale value based on real market data. This demonstrates transparency which ensures trust.
With over 600,000 Facebook followers, EHE is an industry leader in implementing social media marketing.
As to why anyone should give EHE a try, Wise said, "95 percent of our business come from referrals and loyal repeat customers, which is a big sign of trust. Our No. 1 priority is to provide the best equipment at the absolute best pricing to ensure it maintains a high level of customer service and customer loyalty."
For more information, please visit: http://experthe.com/ or you can connect with us on Facebook or LinkedIn