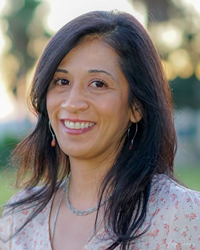 To be able to launch a small business with such a focus on making a difference, especially in my hometown, is an exciting venture for me and my family. I'm looking forward to helping alleviate the stress that comes with many of life's transitions. - Weissmann said
GLENDALE, Calif. (PRWEB) January 05, 2021
With an extensive background in customer care and a passion for estate sales, Consuelo Rachel Weissmann is pleased to announce the launch of her new senior-and-family focused business – Caring Transitions of Glendale.
Caring Transitions is the professional and compassionate choice for senior moves, downsizing and online estate sales. Caring Transitions' specially trained professionals handle every detail of their clients' transition including decluttering, cleanouts, packing, move management, unpacking, resettling into your new home with both in-home and online estate sales of a family's household items and valuables, along with selling the house.
"My family has been part of this community for more than 40 years and I grew up in Burbank. To be able to launch a small business with such a focus on making a difference, especially in my hometown, is an exciting venture for me and my family. I'm looking forward to helping alleviate the stress that comes with many of life's transitions," Weissmann said.
This new locally-owned and operated company will serve seniors and families in Glendale, Los Feliz, Atwater Village and the surrounding areas. Caring Transitions' services are perfect for managing the many aspects of a senior move, including assisting with the process of downsizing to provide a safer living situation, as well as for busy families and people clearing out the home of a loved one who has moved into assisted care or passed away. All of Caring Transitions' services are customizable, so clients choose the solution that best fits their needs.
Before Caring Transitions, Weissmann spent 20 years in the dental industry. For 17 years, she worked directly in patient care and, for the last three, she worked in billing. While she enjoyed dentistry, she was ready to pursue a true passion project.
"I love estate sales and talking to people about the treasures they've gathered throughout their lives, which is what drew me to Caring Transitions. To be able to turn that treasure hunt into a business that can really help people on their journey to their next stage in life is a wonderful opportunity," Weissmann said.
Caring Transitions of Glendale is bonded and insured and all employees are background checked. For additional information, call 818-572-1155, email RWeissmann@CaringTransitions.com or visit http://CaringTransitionsGlendale.com.