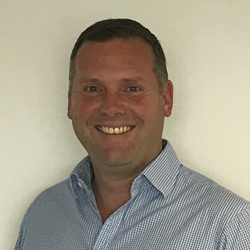 The world is changing, business travel is changing, and the global marketplace is evolving, but the support available to travellers is not keeping pace
(PRWEB UK) 10 August 2017
Consularcare, the first and only company to provide private consular support services for overseas travellers, has announced the appointment of Will Sommerville as its Business Development Director.
Will has over 20 years' experience in sales and business development, much of which was earned in the insurance and assistance industries, including key roles within the Collinson Group and Healix International.
Mike Jones, Consularcare's Commercial Director, explains what a pivotal role Will will play in the company. "The benefits and value of our products and services are internationally acknowledged now, so it is crucial that our Business Development Director not only understands the global marketplace, but has an appreciation of the key drivers and client requirements. Will's knowledge, experience and expertise within the industry make him perfect for the role."
Consularcare offers market-leading solutions for everyone travelling abroad, including visa enquiries, consultancy, and ConsularAssist. ConsularAssist services can benefit individual travellers wanting peace of mind or large organisations seeking to bolster their duty of care provision. Consularcare can assist with preparation for any eventuality and provide support in the event of an incident abroad. Its solutions have been developed to educate, assist and advise, and as the company's staff are former diplomats, customers can be confident that their expertise is second to none.
"The world is changing, business travel is changing, and the global marketplace is evolving, but the support available to travellers is not keeping pace," says Will. "Through its unique products and services, Consularcare is able to bridge the gap between help currently available in the private sector, such as medical and security assistance, and the support provided by governments. As a world-first, the reach for Consularcare is enormous, and I believe that it should form an integral part of all corporate travel and insurance policies for both leisure and business travel. I believe that there is massive scope for this service and as Business Development Director I am keen to take Consularcare to the next level and be part of the team."
For more details about Consularcare and its services call 020 3198 1890 or visit: http://www.consularcare.com